HelaCon Plus Mini Push In Wire Connector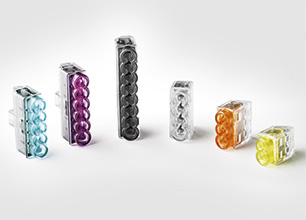 The new generation of HelaCon Plus Mini wire connectors which are 40% smaller than the HelaCon Plus, can be applied tool-free using the push-in spring technology.

HelaCon Plus Mini uses a double spring which is approved for solid and stranded wires.

They are used for fast, easy and reliable connection and distribution of cable and conductors in electrical installation.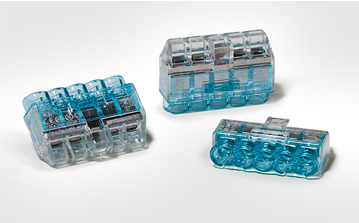 Because the product is 40% smaller this offers a space saving design.

The low insertion force makes it easy to use and saves time on installation. It has easy access to voltage test entry and has an innovative port shape design.

Supports installers in difficult situations like overhead work
and the correct installation can be visually checked through the transparent housing.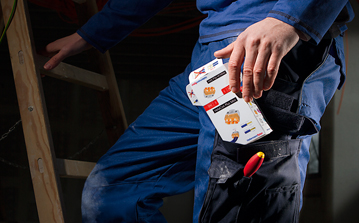 Within the HelaCon range we also have a 32amp 450V releasable push in wire connector which is also used for fast, easy and reliable connection of lighting and power circuits.

The 32amp connector is suitable for 0.5mm2 to 4mm2 solid/stranded or fine stranded (flex) cable 0.5-2.5mm2 and can be released using a special tool which is included in the pack.
Click on this link to download the catalogue pages from our Additions Catalogue Section.