Metal Detectable Cable Tie Mounts MCMB3 and MCMB4
Blue in colour for easy visual detection, the screw fixing mounts can be secured to any surface to hold a cable tie in place. This screw fixing element means that the product does not require any adhesive backing, removing the risk of the adhesive becoming detached from the base and entering the manufacturing process undetected. The mounts also boast a high metal pigment, meaning that even small 'cut-off' pieces are detectable and they can be used as part of the HACCP process.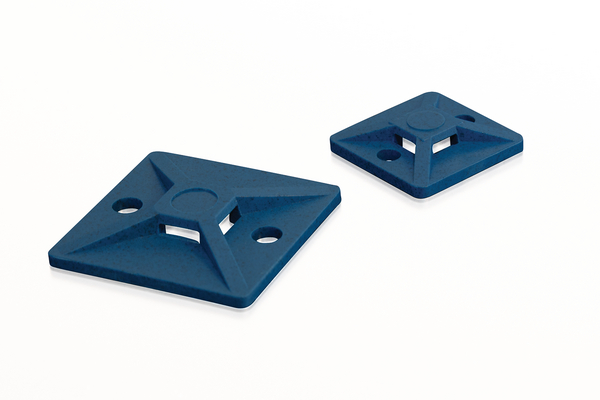 Suitable for the food, beverage and pharmaceutical manufacturing and processing industries, this new addition to the metal detectable cable management portfolio provides a more complete and comprehensive solution for the market, now consisting of fastening, fixing and cable protection products.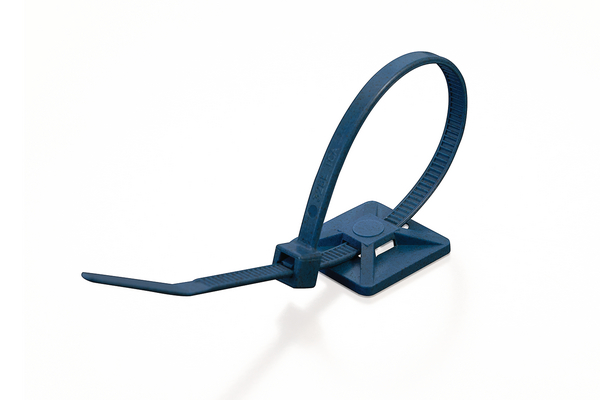 Features and Benefits
Distinctive blue colour for easy visual detection
4-way entry of the cable tie for a quicker and more flexible installation
Magnetic detectable – perfect for use with food and pharmaceutical grade detection equipment
Total metal dispersion provides consistent detectability, even for small 'cut-off' pieces
Greatly reduced risk of contamination within food products
Suitable for use as part of HACCP processes