Multipurpose wire dispensing tool and cable bending tool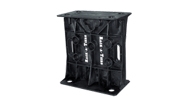 Rack-A-Tier - the multi-purpose premium wire dispensing tool.

One tool that does it all. This cable dispensing tool is so versatile it's uses are endless. Mainly used for dispensing wire from spools of various sizes. It accommodates a wide range of cable sizes with loads of up to 150kg (330lbs).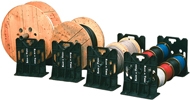 Cable Pulling Stands:
Unmatched ease and speed of set up
Excellent versatility of use
Accommodates a wide range of cable sizes
Loads of up to 150Kg (330lbs)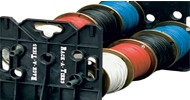 This premium wire dispensing tool is so versatile:
Lightweight
Durable one piece construction
Waterproof and easy to clean
Rust proof
Easy to transport and store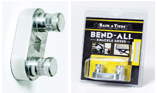 Rack-a-Tier Bend-All Knuckle Saver Cable Bender
By using the Bend All cable bender tool you will save time and your knuckles!
Made with machined aircraft aluminium this cable bender is extremely strong and durable. It connects to your standard 1/2" ratchet, marking cable bending a breeze for any tradesman.
Features and Benefits
Captures wire
Bend inside enclosures to the right or left
Bend to the front or back
Your feeder will lie in the lugs