Infrarail 2018
City: London
Location: ExCel London, E16 1XL.
Date: 30/11 - 04/05/2018
Come and visit us to see live demonstrations....
UK's 12th International Railway Infrastructure exhibition

Britains leading exhibition for every aspect of railway infrastructure technology and expertise
HellermannTyton are exhibiting at the 12th International Railway Infrastructure Exhibition at Excel, London on 1st-3rd May 2018 stand number C60.
About the exhibition:
This exhibition covers the entire supply chain, the show embrases civil engineering, track, signalling and communications and electrification equipment, services and ancillary products plus the many other specialised solutions and skills essential for the safe and efficient operation of today's networks.
Opening Hours: Tuesday 1st May 10 - 1700
Wednesday 2nd May 10 - 1700
Thursday 3rd May 10 - 1600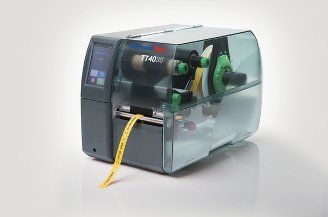 HellermannTyton is showcasing how bespoke cable management solutions can help rail operations run safely and profitably at InfraRail 2018.
Fully certified to the International Railway Industry Standard (IRIS), HellermannTyton has extensive experience working across the rail vehicle supply chain, supplying advanced cable management to support the needs of infrastructure and rolling stock manufacturers.
Experts from HellermannTyton's OEM team will be on the stand to discuss visitors' projects and will demonstrate how its new product development division works with customers to create tailored cable management products and systems to suit the current and future requirements of the rail industry.
From cable ties and fixings, to heatshrink and cable protection, to cable identification, the HellermannTyton range covers the full spectrum of cable management requirements for the rail sector. Its proven solutions help manufacturers to reduce spend, comply with changing legislation and meet lightweighting targets.
Visitors to InfraRail can see many of these products, including: M Boss stainless steel tags built for harsh environments; the KR Series cable ties, which offer excellent vibration resistance; and the FlexTack series for round and angled surfaces.
For asset management, logistics and traceability, HellermannTyton will be exhibiting its RFID solutions and industrial quality printers. The new TT4030 thermal printer delivers robust, high volume single sided printing onto heatshrink tubing, cable markers and labels. Double-sided printing is served by the TrakMark DS printer.
HellermannTyton will be showcasing our new TT4030 Thermal Transfer Printer, so come along to our stand and see live demonstrations.
Click here for more information on our TT4030 Thermal Transfer Printer.
Visitor registration is now open, click on the link below to register to save entrance fee.