Plant & Asset Management 2018 Exhibition
City: Birmingham
Location: National Exhibition Centre (NEC)
Date: 30/11 - 13/04/2018
RFID Tracking: clever solutions with RFID cable ties and accessories
HellermannTyton are exhibiting @ the Plant and Asset management exhibition @ the NEC Birmingham on 10-12 April 2018 Stand Number P358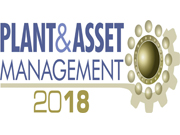 Background to the exhibition:
Industry spends huge sums of money maintaining its plant, machinery and building assets and, because of constantly increasing business and financial pressures, there is an ongoing need to achieve the maximum performance from those assets.

Plant & Asset Management is the UK's premier event for plant, asset, maintenance and works management engineers and directors. The exhibition, and free seminars, takes place at the NEC, Birmingham, from 10-12 April 2018.

Entry is free of charge and once inside you will find the show covers the very latest in condition monitoring, computerised maintenance management, outsourcing/contract maintenance, energy efficiency, boilers/burners/combustion, handling and storage plus much more …..

The combination of the exhibition and concurrent seminars really is a one-stop shop for all industrial engineering professionals. Visit the exhibition and meet companies offering the following products/services.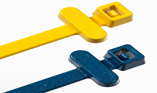 HellermannTyton have developed a range of RFID cable ties and accessories to make your RFID tracking and identification process more efficient. Tracking products for asset management where RFID systems simplify the identification and management of valuable tools or equipment substantially. It is as simple as fitting one of HellermannnTyton's RFID cable ties onto the equipment to be tracked.
For more products in the range click on this link.
Come along and see live demonstrations, click on the link below to register.

Click here to register: