MADE FOR SAFETY
Date: 11/06/2020


New products to help you get back to work.
Mask E-Guard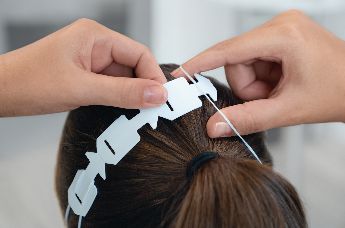 Application
The Mask E-Guard is designed to relieve tension and strain from the ears when wearing face masks. The unique design attaches to the mask so the elastic is positioned away from the ears.
Features and Benefits
• Soft comfortable material
• Multiple tags join together for "one size fits all"
• Smooth material which is easy to clean
• Ideal for use with disposable facemasks
• Reusable
• Customer branding available upon request

Available in packs of 12 and on reels of 250, for personal and industrial uses.
For more features and benefits of the Mask E-Guard please click here
Easy Door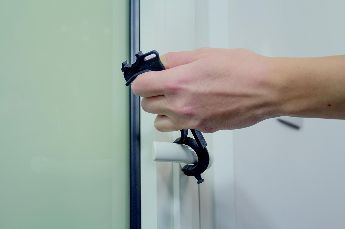 Application
EasyDoorTM can be considered as a Personal Protective Equipment (PPE) that protects both the user and people around by limiting hand transmission of bacteria, viruses and fungi.

Antimicrobial Additive
An antimicrobial additive has been incorporated into the formulation of the plastic used to manufacture EasyDoorTM.
This silver-based additive has antibacterial and antifungal properties: 99% of bacteria removed in 2 hours This additive has shown good performance on the respiratory H1N1 virus: 99% of virus removed in 2 hours

Features and Benefits
• Re-usable and easy to clean (dishwasher, hydro alcoholic gel/spray or disinfectant cleaning)
• Reduce skin problems by reducing repetitive hand washing
• Antimicrobial additive
• Permanently prevents the proliferation of bacteria, fungi and some viruses
• Washable
• Multifunctional
• Adaptation to all types of situation gel/spray, disinfectant (chemical or wipes) - Hygienic
• Re-Usable - No waste
• Ability to clip to a belt
• Lightweight and space-saving
For more information Click Here

Helavis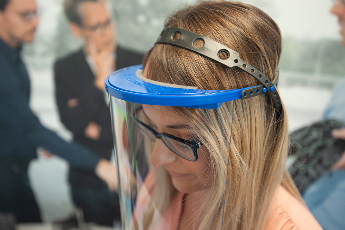 Application
The Hela-Vis is a high quality protective visor which is designed to protect the wearer from droplets which spread infections.
This product is designed and manufactured in the UK.
Features and Benefits
Shatterproof Polycarbonate material
Ergonomic design will give a stable and secure fit
The TPE straps provide a soft and comfortable fit and they are fully adjustable
The TPE straps also ensure the weight of the visor is taken off the head
The design incorporates features so that the visor fits flush to the side of the head to maximize protection
The curved design provides full face coverage and the headband ensure the shape is kept in place
Foam headband insert included for extra comfort if required
Can be disassembled and cleaned multiple times to enable repeated use
For more information Click Here
Office and Home Working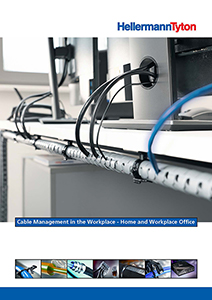 Enjoy learning more about our new products in our Office and Home Working brochure.
What can you expect to find inside?
New Products to help you stay safe.
Cable management solutions for your office and home.
More information and specifications.
Factory and Warehouse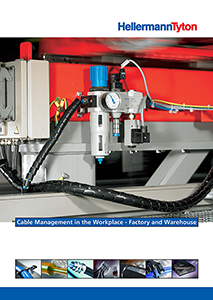 Find out new and innovative ways to get your business back up and running.
What can you expect to find inside?
Products to make sure your working environment is safe.
New innovative products.
Standards and specifications.
Need something else?
If you have need further information or have any questions please call us on 0808 164 2204