Virtual Reality. A visionary technology with major potential
Date: 21/01/2019


Strap on your headset and get ready to discover a whole new virtual world!
Come and explore our Virtual World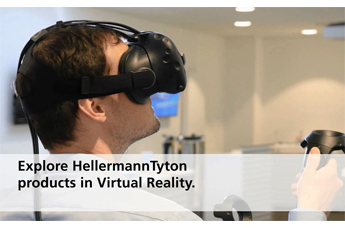 Using a VR headset, you can step into an interactive, virtual world beyond where the computer screen stops. How does virtual reality work? Simple: VR headsets use two screens to show slightly differing images. When viewed simultaneously, this creates the illusion of a 3D environment in the brain.
Special software interprets and responds to the viewers actions in real time in the virtual world. Turning the head allows the viewer to look around the programmed environment. The illusion is perfect when the resolution is high enough to display the image smoothly. Thanks to recent hardware advances many VR apps already work on smartphones running on Android 4.1 or iOS 8.

Virtual Reality opportunities for industry 4.0 projects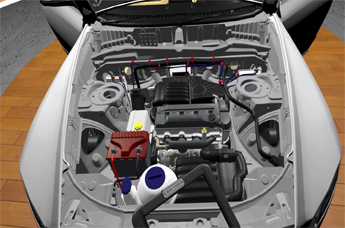 The best-known examples of VR applications are currently found in entertainment media. But these are just the tip of the iceberg. Among the most exciting opportunities for virtual reality are its industrial applications for designers, engineer, installers and electricians.

Virtual reality gives industry enormous cost optimisation potential. Simulating installation spaces can reduce the time needed to plan and develop and can simplify time-intensive maintenance work. Complex damage and malfunction cases can be handled remotely without workers being physically present – made possible by a regularly updated 3D overview of the environment. Expensive prototypes no longer need to be physically produced. Instead they can be simulated in a virtual environment.

VR advances are also being made in training scenarios. The virtual working environment responds realistically to the user's actions. It provides useful empirical values without creating large costs or risks. For instance, one popular use of virtual reality is in flight simulators for pilot training. With VR, trainee surgeons can also practise operating techniques or test diagnostic practices without endangering the life of a real patient. The automotive industry is also planning to use VR systems to create repair manuals for new vehicle models.
HellermannTyton turns Virtual Reality into a practical tool for customers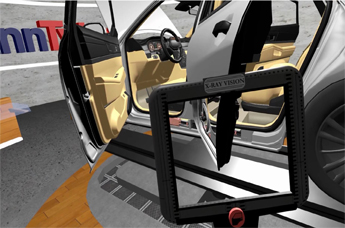 Virtual view inside a car: installed fastening elements for cables and cable ducts

HellermannTyton has been setting the benchmark for cable management product quality and customer satisfaction since 1935. Innovative solutions require innovative thinking. Our cable management products are often installed in places where they can't be seen, for example, inside wind turbines, railway vehicles, cars or aircraft. That's why we are using VR technology to give our B2B and B2C customers authentic insight into the wide range of usage possibilities that HellermannTyton products offer.

Displaying the product applications in a virtual world delivers a unique first-hand experience. Users can ensure they are selecting the right component from the extensive product assortment by seeing it applied in a realistic virtual environment.

You can experience our product applications through VR in the HellermannTyton ACADEMY. Or take an exciting look at our products in action – with the HellermannTyton app and a cardboard VR headset that turn your smartphone into fully functional VR tool.
Our goal is to give users a unique experience of HellermannTyton solutions. VR technology makes it easy to understand even highly complex products and their active applications.

Take a virtual look at our showrooms. Take a simulated trip through a wind turbine. Explore the versatile application possibilities for fastening cable harnesses in a car. Discover preferred cable conduits and labelling systems. Interact with the products and experience close-up how they're used.
Watch out for these exciting developments in Virtual Reality technology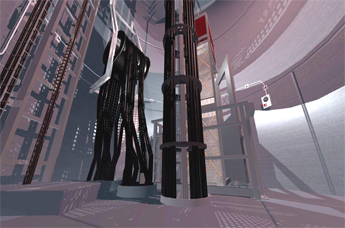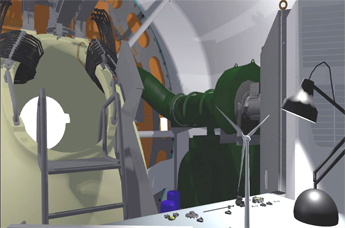 Virtual tour inside a wind turbine
Our goal is to give users a unique experience of HellermannTyton solutions. VR technology makes it easy to understand even highly complex products and their active applications.
In the foreseeable future, the optical quality for virtual reality simulators will develop to the level of photorealism. The application area for VR simulators will expand increasingly. Alongside the industrial possibilities mentioned above, virtual reality will also revolutionise day-to-day work at businesses with such innovations as VR conference rooms. Company locations all over the world will be networked. Impersonal telephone meetings and shaky video conferences will be a thing of the past.

Alongside wind turbines and motor vehicles, HellermannTyton plans to make other points of use virtually accessible as well. We offer customers and interested parties the opportunity to experience cable management products virtually. For instance, a behind-the-scenes look at products installed in aeroplanes or rail carriages, from every angle.

Experience HellermannTyton products through the magic of VR – visit us at our exhibition booths and take the HellermannTyton cardboard VR headset home with you so that you can continue exploring the fascinating world of virtual reality from the comfort of your own home.