Article number: 155-41402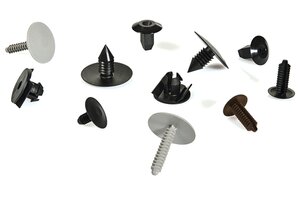 This product is not available anymore.
Certifications & Approvals

Application
Products were developed especially for the automotive industry. Application in trunks,
doors, wheel housing and dash panels particularly where holes have to be covered and tubes must be guided securely. Parts are even used for optical reasons.
| | |
| --- | --- |
| Colour | Black (BK) |
| GLOBAL PART DESCRIPTION | FT6-BLIND PLUG LONG-PA66HIRHS-BK |
| Pack Cont. | 500 |
| Package Quantity per | Bag |
| | |
| --- | --- |
| for Hole ∅ (FH) | 6.3 - 7.0 mm |
| for Panel Thickness min - max | 0.8 - 6 mm |
| | |
| --- | --- |
| ELV compliant Dir. Art. 4 (2) | YES |
| Hazardous good | No |
| Material | Polyamide 6.6, high impact modified, heat stabilised (PA66HIRHS) |
| Operating Temperature - °C | -40 °C to +85 °C |
| Specifications | |
EAN / GTIN
4031026218496
Packaging 1 - Height (m)
0.3

m

Packaging 1 - Length (m)
0.625

m

Packaging 1 - Qty
500
Packaging 1 - Type
Bag
Packaging 1 - Volume (m³)
0.0825

m³

Packaging 1 - Weight (kg)
0.177

kg

Packaging 1 - Width (m)
0.44

m

Packaging 2 - Qty
1
Packaging 2 - Type
Carton
Packaging 3 - Height (m)
0.368

m

Packaging 3 - Length (m)
0.584

m

Packaging 3 - Qty
25000
Packaging 3 - Type
Carton
Packaging 3 - Volume (m³)
0.083

m³

Packaging 3 - Weight (kg)
9.67

kg

Packaging 3 - Width (m)
0.386

m

Packaging 4 - Height (m)
1.249

m

Packaging 4 - Length (m)
1.2

m

Packaging 4 - Qty
300000
Packaging 4 - Type
pallet
Packaging 4 - Volume (m³)
1.199

m³

Packaging 4 - Weight (kg)
137.04

kg

Packaging 4 - Width (m)
0.8

m

Weight
0.77

lbs

Weight
0.175

kg
| | |
| --- | --- |
| ETIM 5.0 | EC000464 |
| ETIM 6.0 | EC000127 |
| UNSPSC Key | 39121717 |