New Anti-Bacterial Product Range
Anti-Bacterial Properties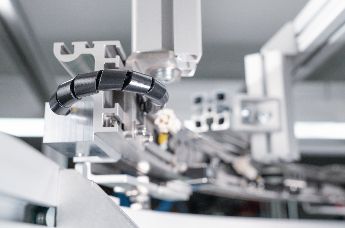 Covid 19 has meant an ever changing market for our customers. At HellermannTyton we pride ourselves in providing solutions to meet our customers' needs and this current situation has been no different.
At the start of the pandemic we worked with our key suppliers to provide material ranges that are resistant to bacterial growth.

What does that mean?
Our product ranges of Spiral Binding, Helawrap, FCT and Grommet Strip are now available with an additive that gives the plastic anti-bacterial properties. Laboratory tests have demonstrated that these products are 99.9% effective in preventing the survival or growth of bacteria on their surfaces. Specific tests were carried out on MRSA and E. Coli which are well known pathogens.

E. Coli (Escherichia Coli) can cause illness in humans. This bacteria has the potential to cause infection even if you ingest only small amounts. Potential sources of exposure include contaminated food or water and person-to-person contact.
MRSA Methicillin-resistant Staphylococcus aureus refer to a group of bacteria that are generally resistant to some antibiotics. Generally they do not cause any harm however can cause skin infections and in some cases pneumonia.

HellermannTyton's Anti-Bacterial range provides protection against all bacteria, as they will not survive on the surface of the product. This is especially important in hard to reach places, particularly in environments where cleanliness and the prevention of contamination is crucial.