HellermannTyton in UK
The international HellermannTyton group has been present in the UK for over 83 years.
HellermannTyton has two manufacturing sites in the UK; Manchester and Plymouth together with Distribution centres in Cannock, Northern Ireland and Southern Ireland. The Manchester facility is one of three European design facilities, alongside Germany and France, in addition we work closely with our colleagues in USA and Japan.
More than 3,000 people are employed within HellermannTyton across the world, over 500 in the UK alone, focussing on providing high-quality services locally. Customer satisfaction is our first priority.

A wide range of injection moulding products are manufactured at our Manchester site - from tried and tested standard cable ties to complex products for specific applications and tailor-made developments for our customers. Research and development being a major part of the operation facilities.
The brand new distribution centre located in Cannock boasts a state of the art 75,000 square feet warehouse offering 5,000+ pallet spaces (an increase of 70% over the Aldridge UKDC) with room to expand.
A 3 tier picking tower and conveyor belt to packing area, a fleet of brand new handling equipment, 4 dock level access doors to a yard area which has increased by 400% from our previous location.
Office desk capacity has also increased by 90% together with an integrated brand new warehouse management system supplied by Infor Limited.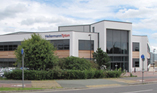 At our new state of the art Plymouth factory novel heat shrinkable components, extruded cable management products and a wide range of identification systems are produced - many designed to customer specific requirements by a strong team of material and design professionals.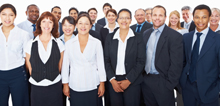 The highest standards of development and production are brought together under one roof. Our friendly and competent sales and logistics experts are on hand to ensure that you can always count on us, whatever your requirements may be.
Our Management Team:
Tim Evans

Managing Director
Ric Kynnersley
Sales and Marketing, Customer Service, Distribution and Design

Commercial Director
Rob Conroy-Finn
Planning, Manufacturing, Logistics and IT

Operations Director
Grania Unsworth
Finance

Finance Director
Jayne Baker

Human Resources
Location plan
How to find HellermannTyton.
Click here to download a map:
Addresses
HellermannTyton Ltd
Sharston Green Business Park
1 Robeson Way
Altrincham Road, Wythenshawe
Manchester, M22 4TY
United Kingdom
Tel: + 44 (0) 161 945 4181
Fax: + 44 (0) 161 947 2220
Sales +44 (0) 161 947 2200
HellermannTyton Ltd
Cley Road, Kingswood Lakeside
Cannock, Staffs.
WS11 8AA
United Kingdom
Tel: + 44 (0) 808 1642204
Fax: + 44 (0) 1543 728284
HellermannTyton Ltd
William Prance Road
International Medical & Technology Park
Plymouth
PL6 5WR
United Kingdom
Tel: + 44 (0) 1752 701 261
Fax: + 44 (0) 1752 790 058
HellermannTyton Ltd.
Unit 1 & 2
Graham Industrial Park
Dargan Crescent
Belfast
BT3 9LP
United Kingdom
Tel: + 44 (0) 2890 775 005
Fax: + 44 (0) 2890 781 456
HellermannTyton Ltd.
Unit A5
Cherry Orchard Business Park
Ballyfermot
Dublin 10
Ireland
Tel: + 353 (0) 1 626 8267
Fax: + 353 (0) 1 626 8022

STAENG (a Division of HellermannTyton Ltd)
Bridge Road
Goonhavern
Truro
Cornwall
TR4 9QL
Tel: +44 (0) 1872 572071
Fax: +44 (0) 1872 571335
HellermannTyton Limited
Registered Office:
135 High Street,
Crawley, West Sussex. RH10 1DQ.
United Kingdom
Registered in England and Wales No. 05652018