Heat Shrinkable Tubing - HA67 - 6:1 Adhesive Lines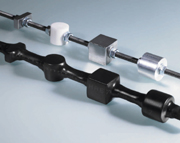 Up to now it has been necessary to use different heat shrinkable tubing to form a sealed covering of irregularly shaped object with large differences in diameter. But now with HellermannTyton's HA67 6:1 heat shrinkable tubing, there is a truly professional solution with a single product.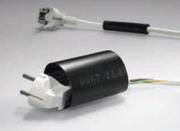 The high 6:1 shrink ratio makes heat shrinkable tubing ideal for challenging applications. The HA67 moulds itself even around cable and device connectors or adaptors. Repairs are easily done even around connectors. Due to it is superior shrinkage properties, the tubing can be pulled over the connector without disassembling it or damaging the cable.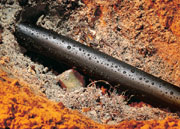 The thick walled HA67 heat shrinkable tubing is made of cross-linked polyolefin with an operating temperature of -55°C to +110°C. The inner adhesive melts when heated and prevents the ingress of dust, dirt and water.
High shrink ratio, heavy-duty heat shrinkable tubing
Thermoplastic adhesive-lined tubing
Conforms well to highly variable substrate dimensions
Simplifies cable repair
Passes over large connectors and shrinks onto much smaller cable jackets
Environmental sealing and excellent insulation
Resistant to impact and abrasion
Heat Shrinkable Tubing - HA67 Brochure
Here you can download the
HA67 brochure: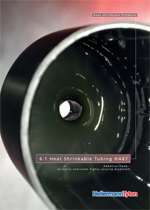 Heat Shrinkable Tubing - HA67