TA37 - Halogen Free Heat Shrinkable Tubing 3:1 shrink ratio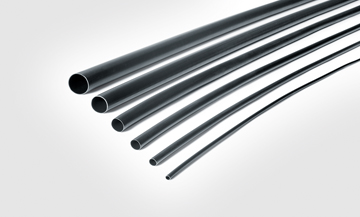 TA37 is a thin wall, halogen free heat shrinkable tubing which is self-extinguishing and with excellent flame retardant properties. This heat shrink tubing is adhesive lined. Shrink tubing with a 3:1 shrink ratio offers a wide range of sizes: from 3/1mm up to 120/45mm.

TA37 has very low smoke which is mainly used when it is important to limit the development of toxic gases in a fire, e.g. in densely populated buildings or high security areas such as tunnels, hospitals, schools, theaters, public transport vehicles and computer centers.
TA37 has London Underground specification LUL E1042-A6, BS6853.
Specification: BS6853, conforms to LUL E1042:A6, EN-45545:2013
Features and Benefits:
Thin wall adhesive lined heatshink tubing
Halogen free
Flame retardant
Combination of these three (halogen free, adhesive lined and flame retardant) product properties is unique
Tubing conforms to London Underground specification LUL E1042-A6, BS6853