TrakMark DS Double Sided Thermal Transfer Printer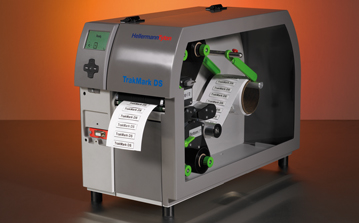 Features & Benefits:

High volume two sided printing
Print on THTT DS, TLFX DS, TDRT DS and TULT DS ("Ladder" products)
Print on THTT, TLFX, TDRT, TULT, and TCGT (Continuous tubing)
Print on TAGHT, TAGLF, TAGDR, TAGUL, Tiptags
Print on adhesive labels
Uses standard 300 m ribbons
Barcodes: standard and 2D
Print speed up to 125 mm/s (30 mm/s recommended for "Ladder" products and tubing)
Multiple language selection
Windows drivers: 32/64 bit for Windows XP, Windows Vista, Windows 7, and Windows 8
Options: External Reel Holder (556-00451), Cutter (556-04025), Perforator (556-04024)
The templates in Tagprint Pro have been designed to enable the user to either print the same text on both sides or independent text on each side.

The flexibility that Tagprint Pro 3.0 gives ensures that users are able to manage printable data from both simple keyboard input to large and complex data from external sources such as excel in an effortless way.


The simplicity of Tagprint Pro and the print capability of TrakMark DS gives every user the ability to print required texts accurately and quickly.