Hospice Isle of Man Adopts the Cable Koala
Date: 07/11/2018


Hospital cable management made easy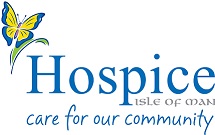 A hospice on the Isle of Man has enhanced its bedside cable management by using the Cable Koala, a new magnetic cable tie from HellermannTyton. An innovative device, the Cable Koala delivers effective cable management for hospital beds while supporting infection prevention within hospital and hospice environments.
Hospice Isle of Man were experiencing a growing need for cable management due to the increasing number of wires surrounding beds. This posed a challenge to the hospice because, if not secured, these loose wires and cables – both for medical and non-medical devices – were a trip hazard for patients and staff. There was also a major risk of cables being damaged by the wheels of beds during transit.
The hospice quickly realised that solving this cable management conundrum also had an impact on infection control. Initially, other solutions were considered including the use of Velcro fastenings to secure cables, but it soon became apparent that these types of products were unsuitable for such environments.
As part of the development of the Cable Koala, working with the Innovation Team within one of the UK's regional NHS Trusts, HellermannTyton investigated various options for securing bedside wires, cables and tubes, including the use of similar 'hook and loop' fastenings. However, the rough texture of these materials provides a potential breeding ground for bugs and bacteria. It was for this reason that HellermannTyton designed the Cable Koala.


Richard Rands, UK Product Manager for Fastenings & Fixings at HellermannTyton explains: "The magnetic cable tie is manufactured using a soft, flexible TPE (Thermoplastic Elastomer) material that delivers a smooth surface and is free from any indentations. This design prevents the build-up of undesirable bacteria. The result is a simple to use product that is compatible with the typical cleaning agents and chemicals used within hospitals and hospices, and with a quick release design the Cable Koala can be reused time and time again once cleaned."
Hospice Isle of Man are using the Cable Koala to connect call bell wires, handset wires and the cables for LCD touchscreens to beds. Crucially, it works with two types of bed used at the hospice – a conventional metal bed design as well as a version with a partial wooden frame. While the magnet obviously cannot be affixed to wood, by looping the product around the frame and attaching the two magnetic ends of the Cable Koala together, the hospice benefits from a secure connection that keeps cables tidy.
Sharon Connor, Integrated Services Operational Manager, at Hospice Isle of Man commented: "We have been using the Cable Koala fastenings for some time now and have found the products to work well and do the job that we wanted them to do."
"Initially, they were used on standard metal hospital beds. However the beds have now been upgraded and have a partial wooden frame and they still work just as well. They definitely help to reduce the risk of loose wires hanging down and being tripped over or damaged by the wheels of the beds".
Hospice Isle of Man are one of the first healthcare & nursing facilities in the UK to adopt the 'Koala' and realise the benefits that it offers. With infection control so vital within hospitals, hospices and medical environments in general, the Cable Koala has proven to be a solution that fully supports patient safety within the hospice.
HellermannTyton solved a cable management conundrum!