HellermannTyton ACADEMY
Welcome to our HellermannTyton ACADEMY
Knowledge is power


The networking of people and knowledge is the key to success – and this applies to the future as well.

The HellermannTyton ACADEMY is your interface for sharing, utilising and multiplying knowledge and makes an exchange of experience possible.

Use the ACADEMY as an opportunity to gain further qualifications and new contacts to develop and increase your business successfully.
Our shared goal: Success through knowledge
Success multiplies when knowledge is shared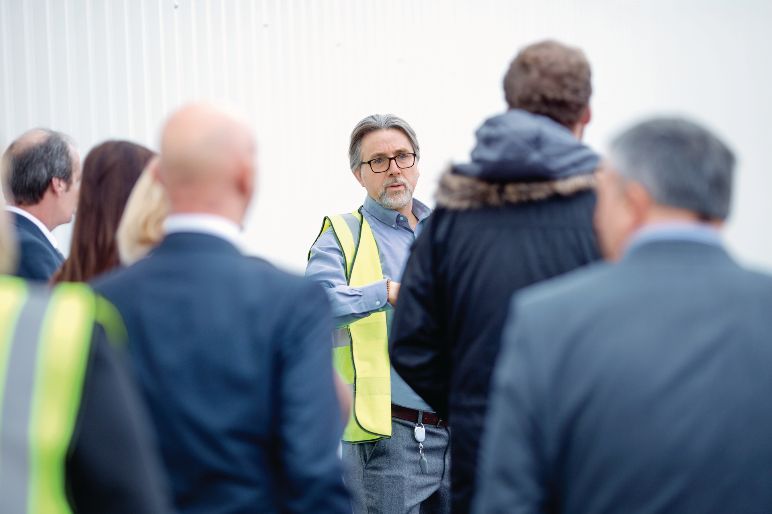 The ACADEMY ensures a global exchange of information in all areas and at all levels. Everyone is cordially
invited to share their own knowledge. Together we will become more successful.
Special developed training sessions – tailor-made to your specific needs – offer you the possibility to find
out about our products and new developments as well as the application thereof in different markets and
industries.
As our customer, you are also a part of the ACADEMY. Only through you the ACADEMY will grow, while also
making a valuable contribution towards the successful improvement of your business! You are more than
welcome to be a part of this team!
Our goal is to make HellermannTyton your first choice for cable management solutions. A well-founded
exchange of experiences forms an outstanding basis for competent knowledge and professional actions in all
markets, product and corporate areas.
Increased knowledge makes your work easier and shortens processes, which in turn makes it possible to
guarantee success over the long term while shaping our future together.
The HellermannTyton ACADEMY – your benefit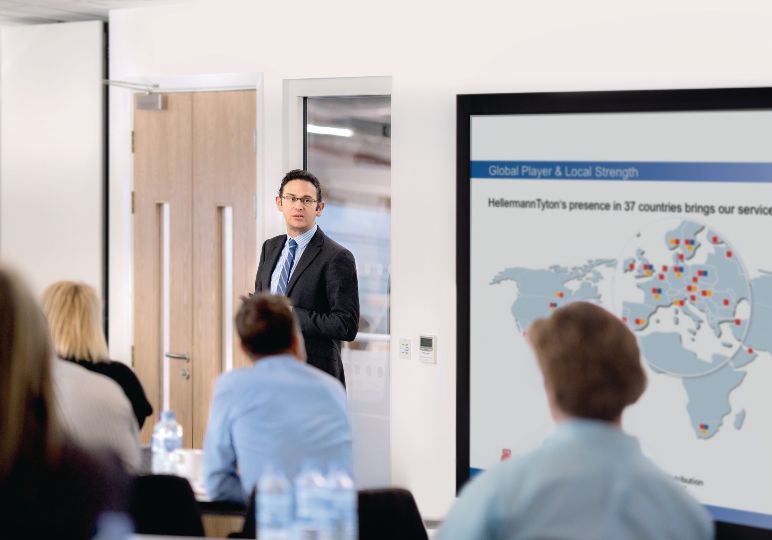 ACADEMY is the roof under which knowledge share and transfer takes place. This may be online on the Intranet, Internet or on e-learning platforms, or face-to-face, locally or externally, in the form of seminars, workshops or expert groups or as a combination of booth.

Starting with product training we will broaden this with market knowledge, E-Business training, Marketing seminar, Production and Quality topics and many further subject in the future.

The ACADEMY promotes creativity and interdepartmental thoughts and actions.
This is important, particularly where complexities challenge us.
Improve your knowledge of the products and avail yourself of the possibilities offered by HellermannTyton.
Boost your competence with targeted training and thus your perspectives of success.
Facilitate your work and shorten processes in order to reduce your work time.
Benefit from the know-how of other experts and specialist teams.
Gain new contacts across different specialist areas.
Use the ACADEMY as a platform for remaining up-to-date.
With your involvement, we will work as a united global team to make the ACADEMY a personal and professional success story – for you and for HellermannTyton!
Get inspired by our films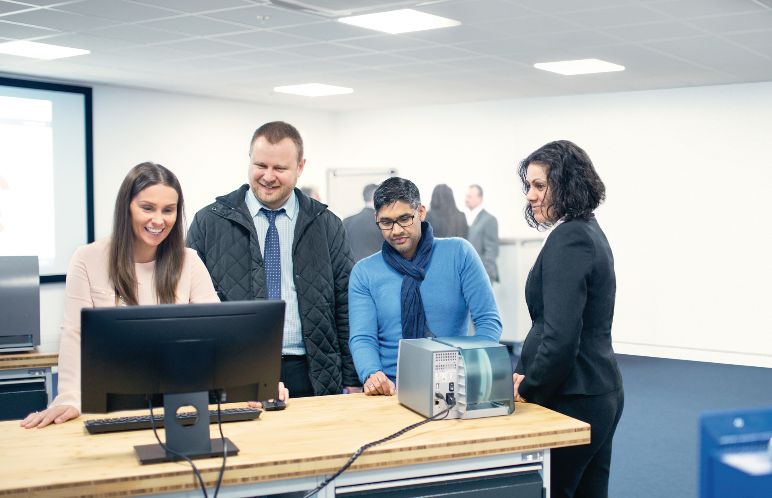 HellermannTyton boasts a unique treasure trove of knowledge: With gems like an EdgeClip-Removal-Tool, an Easy-Print-Solution and a Production-Improvement.

One improves internal processes, another enhances the way our customers work.

Sharing knowledge and experience is the aim of the HellermannTyton ACADEMY. So reveal your treasure and share the secrets of success. Experience the knowledge exchange. Feel innovational strength. Join our platform for powerful ideas. That's the HellermannTyton ACADEMY.

Get inspired by our films.

Easy-Print-Solution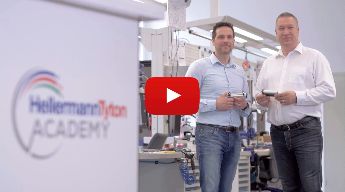 A customer was looking for a print solution they couldn't find themselves. The operators were spending more time managing material than handling data. HellermannTyton came up with a solution so the customer benefits by saving a huge amount of time.
EdgeClip-Removal-Tool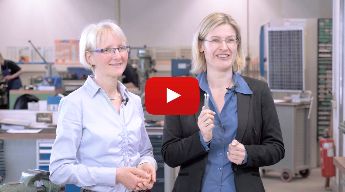 A customer had to install EdgeClips in a vehicle.and it was in a hard to reach place. It was hard to remove the EdgeClips by using a screwdriver or tong and under time pressure.
The project manager Melanie Schwarzbach and her team found a solution for this. The idea was to insert the tool under the clip, pull it back over the edge and lift. Nice and easy.
Production Improvement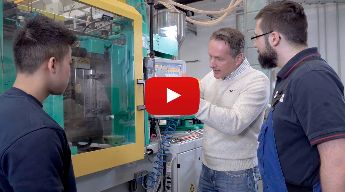 The head of mould management of HellermannTyton Markus Müller came up with an idea of adding a simple brush to an injection mouldung machine:
combing the sprue-removal device with a tailor-made brush ensures a reliable demoulding process and saves production time.
Take advantage of our wide range of offers - worldwide

Are you interested in market- or product-specific training than please contact us, please see the contact box at the top.
We have a network of dedicated trainers combined with product management, which supports you with any and all questions.