Markets & Industries: Offshore Industry


HellermannTyton metal systems - durable products for harsh environments.
We have products for extreme conditions. So whenever the environment is harsh, the demand is for complete reliability. That is why HellermannTyton is the right partner by your side to meet the challenges of modern cable management.
For over 80 years we have been using our experience and innovative drive for the benefit of our customers in markets throughout the world. And when it comes to producing specialist solutions, our customers know we are the best. It is because our metal systems offer the advantages our customers need to meet the daily business challenge. Under extreme conditions, such as high temperature fluctuation, wet environments or whenever chemicals are a factor, your highest priority will be to protect your applications.
Our metal systems are based on the highest product quality and are manufactured to assure the utmost level of safety - even when the going is tough!
The durability of our products starts with first class materials:
Our products are made using the highest quality stainless steel. They are engineered with smooth surfaces, rounded edges and the correct hardness for safe, quick and easy to use cables. By using coated stainless steel cable ties we are able to prevent corrosion of any type between dissimilar materials.
Our products are sustainable, regardless of whether cable ties are exposed to extreme temperatures, harsh climates and forces of weathering, or salt. Reliability has been verified by international partners and institutes that, throughout the complete product life cycle, test and certify our products and the material used to manufacture them.
Our products are tested according to IEC 62275 specification, with certifications and approvals ranging from DNV and ABS to Bureau Veritas.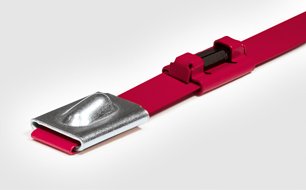 Stainless steel cable ties complete with RFID transponder - High frequency (HF) and Ultra High Frequency (UHF)
These cable ties are ideal for the offshore industry and for asset management applications in harsh environments.
Using our proven range of MBT polyester coated stainless steel cable tie range the tie comes fitted with a slide on carrier holding either a high frequency (HF) or ultra high frequency (UHF) RFID transponder.
Features and benefits
Standard colour red, black coating is available as a special
316 stainless steel
Patented non-releasable locking feature
Comfortable handling and installation
Eliminates contact corrosion between dissimilar materials during application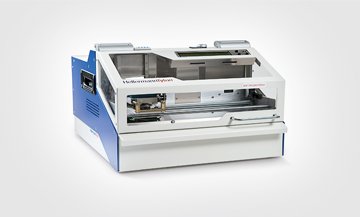 Stainless Steel Identification products - tough products for your harsh identification needs.
M-Boss Compact Printer is a quiet easy to use metal plate embossing printer with a small production footprint. It is simple to install and operate and only needs a standard electrical supply and a PC. Texts are created with Tagprint Pro. Simply open the easy to use program and create print lists.
M-Boss markers are used in all areas where severe mechanical or chemical conditions occur e.g. offshore industry, mining, underground or on radio and cellular masts where mark permanence is critical.
The raised surface of the embossed print ensures that the test remains visible even when dirt, grease and paint covers the marker. The physical characteristics of the metal and the height of the embossed mark allows users to apply a stiff or metallic brush to the surface and remove excess layers of paint or grease without damaging the integrity of the text.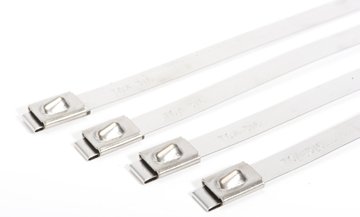 Cable tie solutions for bundling and fixing - suitable for demanding and harsh environments
High performance ,metal cable ties are manufactured of high class materials, made of stainless steel with a long lasting durability. They have high tensile strength and are vibration resistant.
MBT Cable Ties - discover the unique power of the ball locking mechanism. Metal cable ties are ideal for all applications that require high strength, reliability and fire resistance. The MBT range of stainless steel cable ties can be used in chemical industries and on oil platforms as well as in mass transit, shipbuilding and mining industries. MBT ties are also suitable for machine building, apparatus construction and in the outside area of radio technology.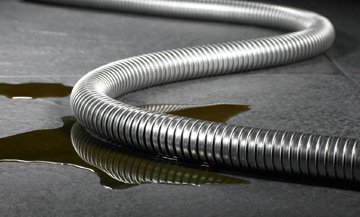 Helaguard Flexible Conduits - optimum mechanical protection for the most rigorous applications.
We have a range of metallic conduits and fixings manufactured from high grade heavy duty stainless and galvanised steel, corrosion resistant flexible conduit used for protection of sensor cables, instrumentation tubing as well as hydraulic and pneumatic conduits, particularly in corrosive environments.
HelaGuard SSC stainless steel conduit offers superior mechanical protection in corrosive environments.
Highly resistant to rust and corrosion
High compression, tensile and impact strength
Very flexible
We also offer a range of fittings for metallic conduits: SSC-FM fixed external thread or SSC-SM swivel external thread.
Two-part fitting of shell and body with external thread
Highly resistant to rust and corrosion
Provides tight, reliable hold of conduit
Can be secured with locknut