New product development at HellermannTyton
MADE FOR YOU – HellermannTyton is your experienced partner for tailor-made solutions.

Due to our considerable development expertise, we are always able to design products that are perfectly tailored to your needs – whenever, wherever. We do everything under one roof, from planning to manufacturing.
Customer-specific product development.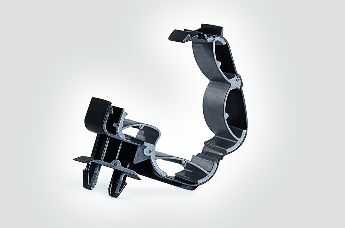 The Fixing Clip AC Pipe, for example, solves a problem connected with insulated aluminium refrigerant lines in automotive construction. Rigid connections had caused damage to the pipes due to the vibrations in the engine compartment.
Now, the Fixing Clip AC Pipes, which are made of both hard and soft components, ensure that the movement tolerances specified by customers are always adhered to.
By professionals, for professionals.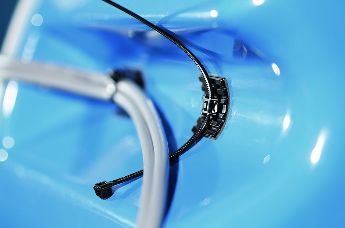 HellermannTyton does not see the world rigidly through the prism of cable management. We build complex machines ourselves, sometimes encountering problems that are yet to be solved. In the case of the M-BOSS Compact stainless steel marking system, an attachment solution was required for a cylinder.
This is now available as a new addition to our range under the product name FlexTack, a self-adhesive mount available for both convex and concave forms.
Ready for your challenges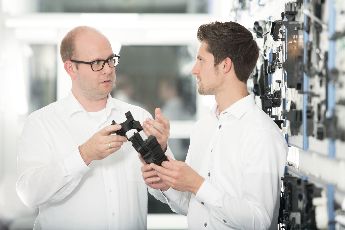 Thanks to our 4,500 employees around the world, we are able to provide you with on-site support and development expertise. Our developers will be at your disposal for the entire term of larger-scale projects. We can't wait to support you.
You can contact us here.
Meet our UK Design Team
A perfect blend of creativity and technical know-how

Injection Moulding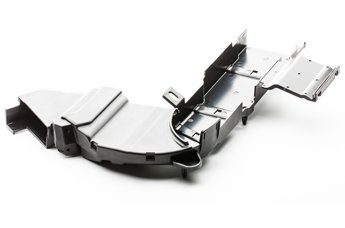 Our core strength is within the field of single shot injection moulding, manufacturing a diverse range of technically complex products in high performance engineering polymers.
At our disposal is a wide range of bespoke injection moulding machines, optimised to produce high precision components both small and large.
The specialist nature of our products often requires us to compound unique material blends to generate the best properties for each individual application.
Twin Shot Moulding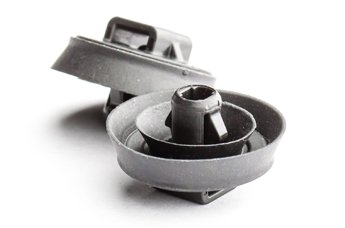 Combining two materials opens up a wide range of possibilities for fastening solutions providing greater technical complexity within a single component.
A typical use of this technology combines a rigid engineering substrate with a soft flexible polymer to introduce anti-vibration or compression features.
Contact our design team to discuss the possibilities of combining specific materials to achieve the best mechanical bond for your application.
Technical Diversity
Precision Metal Forming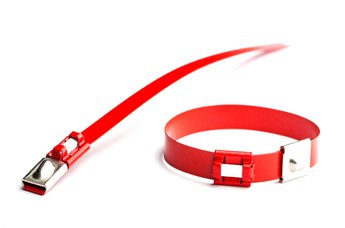 Complementary to our plastic expertise, we also have strong technical competency in the manufacture of high tolerance metal fastening solutions.
Extreme conditions require extreme performance properties and metal is difficult to match in many demanding chemical and fire resistance applications.
Contact our design team to discuss your bespoke metal component requirements or a hybrid plastic/metal solution to offer the best of both worlds.
Process Diversity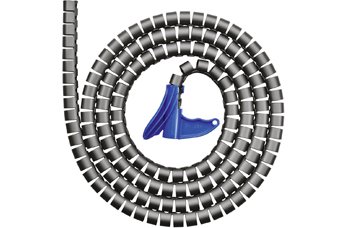 The extent of our technical capability goes beyond traditional injection moulding and precision metal forming, embracing a wide array of manufacturing technologies.
Extrusion Moulding - A wide variety of extruded profiles can be created to suit your needs.

Over Moulding - Combining both plastic with metal inserts, magnets or even RFID chips.

Product Assemblies - Bringing components together to provide the functionality you require.

Heat Shrink Shapes - A specialist process designed for customer-specific requirements to seal and secure breakout joints.
Bespoke Solutions
HellermannTyton develops its own products and we strive to consistently bring innovative new products to market.
We also offer a bespoke solutions design service.
HellermannTyton INSIDE Programme
HellermannTyton INSIDE

Our HellermannTyton INSIDE programme gives new insights into how our teams work. See for yourself how we generate new ideas and develop innovative products.

Please click here for our Media Center.