Rapid injection moulding tool service: made at PACE
Providing our customers with high-quality, low-volume moulded parts – fast!
3D printed prototypes are the first step to helping you validate design concepts.
But in order to verify part functionality, you need the end result in your hand, moulded in the correct engineering polymer.
That's where our unique service comes into play to bridge the gap.
With made at PACE, we deliver precisely made parts to your hands that meet all your specifications – quickly!
Leveraging 3D-printing to make precise injection mould tools faster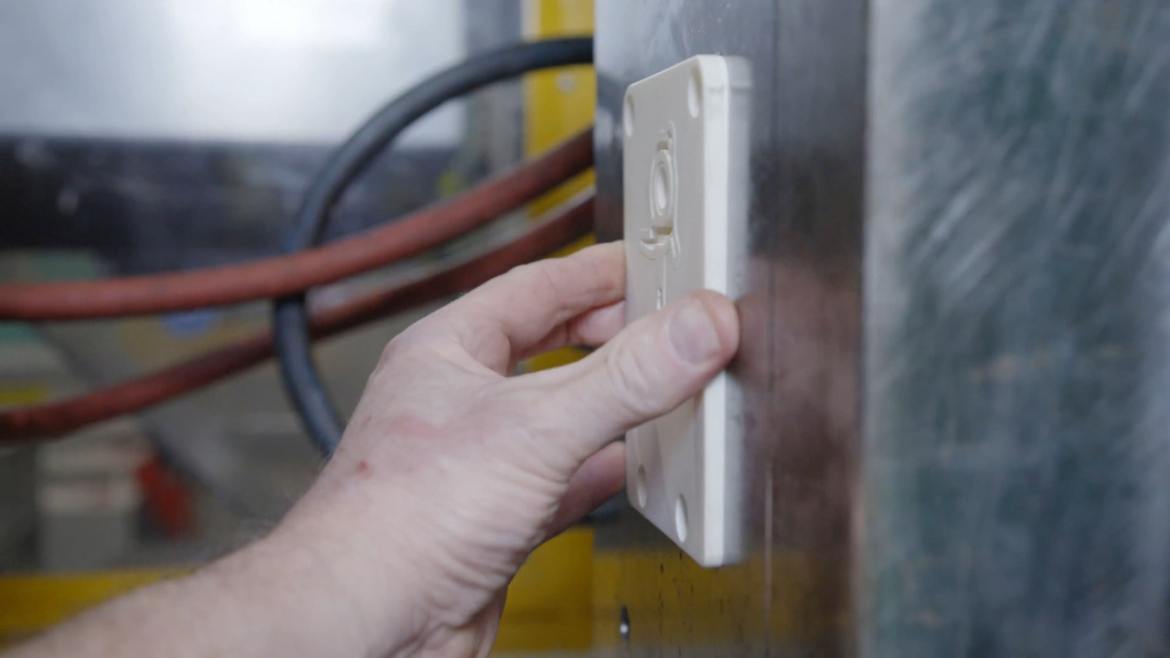 What is the main advantage of HellermannTyton's rapid injection moulding tool service?
Speed, precision, and cost-effectiveness!
We work with you to refine your design for optimum manufacturing, before printing the mould cavities, from which your parts will be made.
For components with more complex geometryies, or for small batch production, we can also produce aluminium or steel cavities.
Watch the video to see how made at PACE can work in practice for your new part development.
A unique service to help you deliver product innovation on time
Our expertise in the development of innovative cable management solutions means we understand the complexity involved in taking an idea from concept through to product launch.
The key to success is the ability to prototype products and test them at the earliest possible opportunity, in application.
made at PACE harnesses years of experience and technical know-how to help deliver bespoke product solutions ahead of the competition.
Benefits of the rapid injection moulding tool service
✔ Delivery of complex parts with agility, speed and precision

✔ Supply of high-quality, low volume components for specialist applications

✔ Rapid prototyping of new product designs to support functional testing

✔ Collaborative support from of our team of product engineering specialists

✔ Resolve issues quickly and ensure that projects remain on track and in budget.
FAQ – answers to frequently asked questions
What does PACE stand for?
P = precise | A = agile | C = collaborative | E = engineering.
Can you really 3D print an injection mould?
Yes! Our experienced mould designers create a bespoke set of dies that are then programmed to print on our specialist 3D printer. These dies are produced in a high-performance polymer, designed specifically to withstand the heat and pressures involved in injection moulding.
What is the maximum size of product you can make?
The maximum component size is 180mm x 100mm x 50mm and the maximum shot weight 135g.
What type of products can the made at PACE service produce?
We specialise in cable management products but generally, any technically complex fastening part is within our scope.
How many components can I expect from a polymer injection mould?
We typically produced between 10 and 1,000 pieces, depending on the complexity of the part design, the specified material of the part, plus the number of cavities.
How long will a polymer injection mould last?
Polymer tools are less robust than aluminium or steel and will deteriorate during their first run depending on the complexity of the part design, the specified material of the part, plus the number of cavities. If more parts are required, we can simply print a new set of dies, or use aluminium.
What materials can you mould components in?
We can manufacture parts from our extensive list of standard grade engineering polymers including Polyamide 6.6 (PA66), Polypropylene (PP), Polyacetal (POM).
What is the turnaround time of the made at PACE part development service?
The typical timeline from the agreed part design freeze is 3 weeks. Our guaranteed delivery date will be confirmed in your quote.
The made at PACE service consists of 5 stages:
CONSULTATION, to confirm technical feasibility
FORMALISED ENQUIRY, to confirm project deliverables
QUOTATION, to confirm cost and timeline
ORDER PLACEMENT, the clock starts ticking from the agreed part design freeze
PARTS DELIVERY, in line with agreed volumes and timeline.