Electrical installation solutions: innovative, safe and well thought-out
Forward-looking electrical installation – the HellermannTyton range for professionals
Professional and skilful electrical installation requires not only well-trained specialists, but also well thought-out electrical equipment products. To help electricians and engineers make their work more safe and efficient, HellermannTyton is constantly developing practical solutions for all types of electric installation.
With the professional cable routing tool CableScout+, for example, cables and wiring can be installed more quickly. Sophisticated push-in wire connectors from the HelaCon series guarantee quick and safe cable installation in house and building applications. Electrical tapes from the HelaTape family, available in different qualities, simplify the insulating, bundling, sealing and marking of power cables. The product portfolio is rounded off by the SpotClip family, which includes various downlight covers for mounting downlights in dry and acoustic ceilings.
For HellermannTyton, only high-quality materials with a long service life are used to ensure that the respective electrical installation fulfils even the highest safety requirements and is durable. As an example, particularly the safety aspect electrical equipment installations is taken into account at a very early design stage of individual products.
The transparent push-in wire connectors from the HelaCon series allow visual inspection of the connection – an important safety feature for the inspection and approval of electrical installations. Likewise, the expert for electrical installation includes various structural demands in its planning. Therefore, our portfolio also includes push-in wire connectors that can be used on-wall or flush-mounted and in all kinds of junction boxes. Furthermore, HellermannTyton provides electrical equipment for installations that guarantee easy handling while ensuring processing safety, even in areas that are hard to reach and especially when it comes to installing downlights.
Electrical Tapes HelaTape
Electrical tapes HelaTape
Within electrical installation the main applications of HelaTape are the insulation, fixing, bundling, sealing and marking of wiring. Various sizes, colours and materials support the professional use of HelaTape in electrical installation: as a fast, reliable help for repairing cables, as a tool for sealing connection points, as a warning for temporarily laid wiring or as a clearly visible cable marker. Thus, the PVC HelaTape Flex insulating tapes are coated with adhesives that are specially adapted to the respective application areas, emphasising their mechanical properties for electrical work.
HelaTape Power is mainly rubber-based and is used for protection, insulation and sealing in electrical installation. The product family is supplemented with HelaTape Shield, which was specially developed for the repair of electric shielding. HellermannTyton also offers HelaTape Tex, a low-reflection fabric tape for use in the construction of exhibition stands and stage design.
Push-in wire connectors HelaCon
HelaCon Plus Mini, HelaCon Easy, HelaCon Releasable and HelaCon Lux push-in wire connectors support professional electrical equipment installations in homes and buildings. For example, the new and innovative HelaCon Plus Mini allows stranded and solid wires to be worked on easily, providing relief in difficult situations such as overhead mounting.
Different colours make it easy to distinguish the push-in wire connectors during installation and maintenance. The HelaCon Releasable connectors are used for all types of wire to connect cable and conductors. With its compact design, HelaCon Easy is particularly suitable for electrical installation in tight spaces and is intended only for solid conductors. HelaCon Lux, the innovative lighting connector, is used for installing lights where solid conductors from concealed wiring are connected with stranded lighting cables.
Cable rods Cable Scout+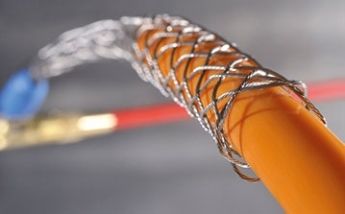 CableScout+ is a multi-functional tool that simplifies any kind of cable routing. These cable rods are available in various sets, each consisting of a robust case and a large number of useful accessories.
Extensions, adapters, hooks, guide eyelets, lights, magnets and cable grips make the CableScout+ cable installation system a universal tool. With the help of fiberglass-reinforced rods, cable routing is much easier even in installation areas that are difficult to access, so that their use ensures considerable time savings.
Downlight covers SpotClip
Spotlights installed in the ceiling develop so much heat that the insulating materials ignite due to heat accumulation and overheating; a dangerous fire can result. To prevent this, HellermannTyton designed the SpotClip, a downlight cover for recessed spotlights.
The innovative downlight covers can be easily built into panels or plasterboard within the framework of electrical installation. Thus, air can circulate around the light and dangerous overheating is avoided. In addition, the covers for recessed spotlights can also have a positive effect on the service life of the bulbs.
Electrical tapes HelaTape
HellermannTyton offers a comprehensive range of PVC and rubber tapes for bundling, insulating, fixing, sealing and marking applications round all kinds of electrical applications. PVC-based tapes are designed for low voltage applications and available in a variety of dimensions and colours. Rubber tapes are suitable for sealing and insulating power cables and splices in low, medium and high voltage applications. Cloth tapes are extremely strong and ideal for identification, fixing and repair purposes.
PVC tapes
Rubber tapes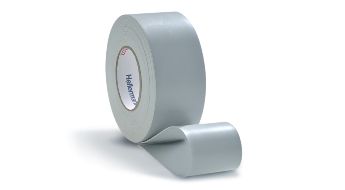 Electrical tapes made of rubber are best suited for sealing and insulating of wiring and splices from low to very high voltage.
Textile tapes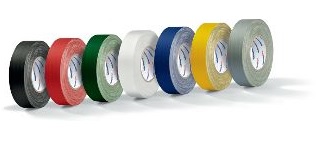 Textile tapes are available in different colours and dimensions and useful for various applications. They are highly tear-resistant and writeable.
Push-in wire connectors HelaCon
Supporting installers' daily work: Connecting electrical lines and equipment in housing application require appropriate devices for fast, easy, safe, and reliable use. HellermannTyton offers HelaCon – a range of electrical equipment connectors to link and protect conductors and lights. For our customers we develop market solutions that uniquely meet an industry's needs solving an application requirement, saving installation and component costs, and improving the quality of the end product - no matter what your industry.
HelaCon Easy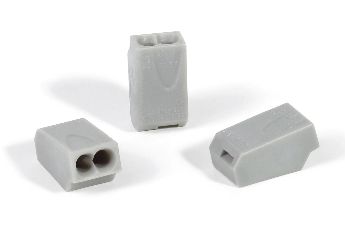 Thanks to the compact design wire connectors of the HelaCon Easy range connect conductors in housing installations where space is limited.
HelaCon Lux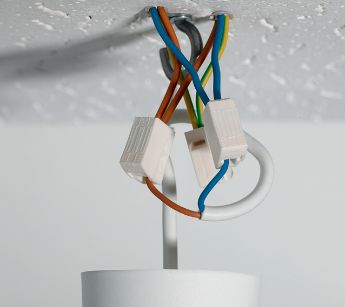 Wire connectors HelaCon Lux fit best to connect solid with fine-stranded wire especially in lighting installations.
HelaCon Plus Mini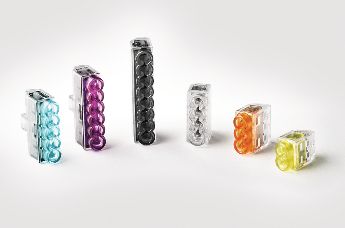 The innovative double spring design of the wire connectors HelaCon Plus Mini offers the best possible solution when convenient processing and maximum safety is required to connect conductors in building installations.
HelaCon Releasable
HelaCon Releasable wire connectors provide the best solution for joining solid, stranded and fine-stranded wires.
Cable rods Cable Scout+
The Award Winning Cable Installation System Cable Scout+ is a market leading highly effective professional cable installation tool, which has been proven to make significant savings on a wide range of cable installation work. It enables many installation jobs to be carried out single-handed, reduces discruption in busy workplaces and increases safety by reducing the need to use ladders.
Handy Set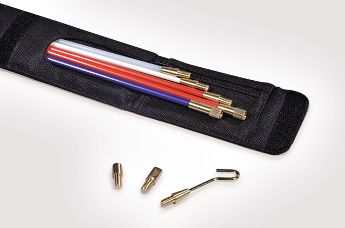 Basic Set
Deluxe Set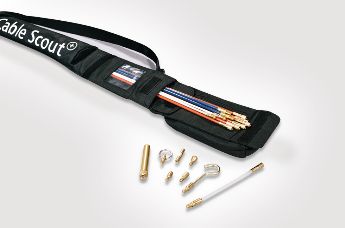 Downlight covers SpotClip
SpotClip is a unique product that has been developed to support downlights installation and ensures that a safe distance is kept between the downlight, insulation foil and roof insulation.
SpotClip-I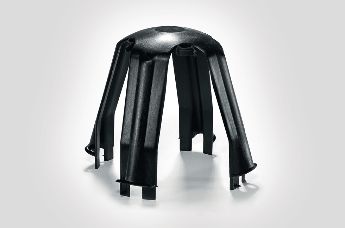 SpotClip-I has been developed for mounting downlights in dry montarless construction and acoustic construction applications.
SpotClip-II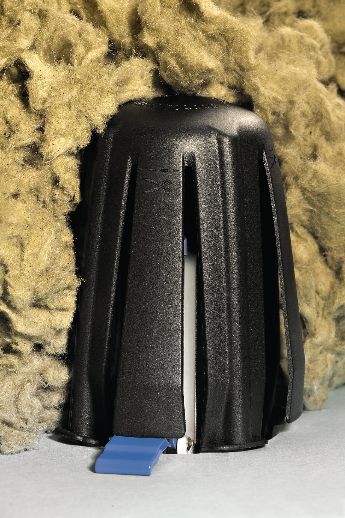 SpotClip-II has been developed for bulbs up to 95 mm height and ensures safety distance between downlight, damp-proof foil and insulation material.
SpotClip-III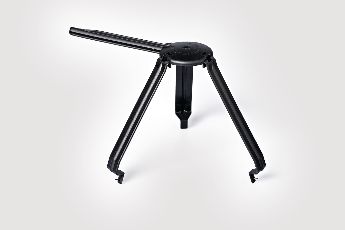 SpotClip-III is a mounting support for the external power supply unit and provides more space for the downlight installation.
SpotClip-Box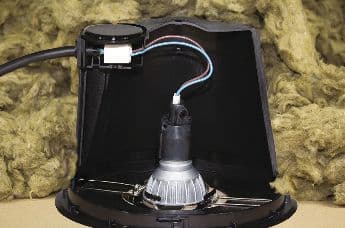 SpotClip-Box ensures safety distance between the downlight, damp-proof foil and insulation material.
SpotClip-Kit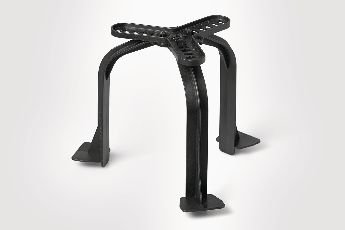 SpotClip-Plate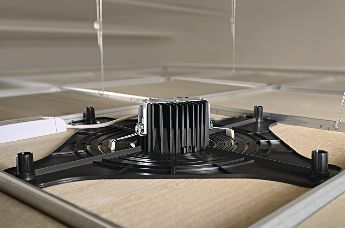 SpotClip-Plate can be combined with SpotClip-Kit, SpotClip-Caps or placed on top of each other with standard SpotClip-Tubes to ensure the required distance.
FAQ – Frequently Asked Questions
What is electrical installation and why is it important?
Electrical installation involves the setup of electrical systems, wiring, and equipment in commercial and industrial spaces. It is crucial for businesses as it ensures a safe, reliable, and efficient supply of electricity to support operations.
What is the benefit of electrical tape in electrical installation jobs?
Electrical tape is a commonly used tool in electrical installation jobs and can be used for several applications such as insulation, wire identification, bundling and securing as well as temporary repairs. Some types of electrical tape are even designed to be water-resistant. Furthermore, electrical tape is often flexible and can stretch, making it easy to conform to irregular shapes and contours. Lastly, electrical tape is easy to apply and remove, making it a convenient tool for electricians.
What is the function of push-in wire connectors?
Push-in wire connectors, also known as push-in terminals or push-in wire nuts, are electrical connectors designed to simplify and speed up connecting wires. Electricians and installers can simply insert the stripped ends of the wires into the connector, and the connection is made - no twisting or screwing is required. This is especially handy in tight spaces where maneuvering with traditional wire connectors might be challenging and during temporary installations that may need to be taken apart later.
Why do electricians install downlight covers?
Electricians may install downlight covers for several reasons, primarily to address safety and energy efficiency. Downlight covers can act as fire-rated barriers, helping to contain a fire in case one breaks out. Covers can also help improve the energy efficiency of downlights by minimizing heat loss through the fixture. This can be particularly relevant for recessed lighting fixtures that are installed in insulated ceilings.
What do electricians use cable rods for?
Electricians use cable rods for various purposes related to the installation, maintenance, and troubleshooting of electrical and data wiring systems. Cable rods are flexible and extendable tools that assist electricians in maneuvering and routing cables through conduits, walls, ceilings, and other tight spaces.