About us
Welcome to HellermannTyton
Your cable management – MADE FOR REAL.


HellermannTyton is a leading manufacturer and supplier of quality products for fastening, fixing, installing, connecting, insulating, protecting and identifying electrical cables and network connectivity solutions. We also develop cable management parts for customized needs.
It is our mission to develop effective solutions for all cable management requirements. In order to live up to this goal, we get to grips with everything (and we mean everything!) that goes on in the world of our customers. And they are our main inspiration when we develop our product ranges. We operate 18 world-class manufacturing facilities and develop products in 13 countries. More than 6,000 employees work at HellermannTyton in 39 countries and offer you first-class service and advice – wherever you need it.
Our global brand is trusted by industry professionals around the world. The quality of HellermannTyton products is inspired by your cable management needs.
HellermannTyton develops industry-specific product ranges that raise the bar across the world
An example: innovation for wind turbines – the Loop Spacer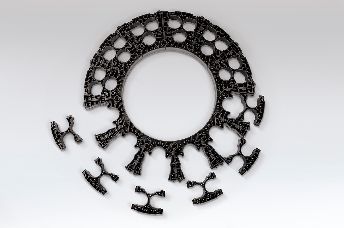 Minimises the abrasion on the cable sheaths caused by torsion within the rotating nacelle. The Loop Spacer can also be easily retrofitted to existing installations and enhances the cable's cooling properties.
Comprehensive industry expertise
From torsion to weight reduction – every single industry has its own unique demands in terms of cable management. With a high degree of specialist knowledge, HellermannTyton develops tailor-made technologies for different markets and industries. These include:
Aviation and aerospace
Food and beverage industry
Find out more about our food and beverage industry competence.
Rail vehicle construction
Find out more about our rail vehicle construction competence.
Shipbuilding
Solar industry
Telecommunications
HellermannTyton develops products that you can count on, even under extreme conditions
Inspired by extremes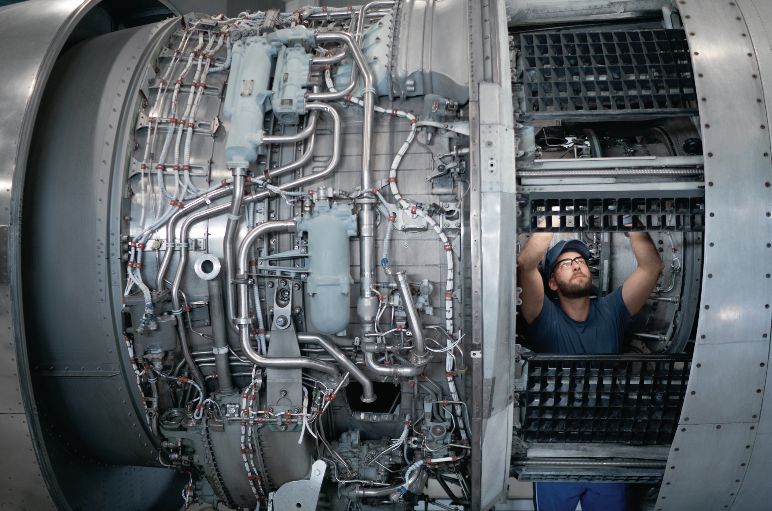 Protection in tough environments: Helagaine HEGMAN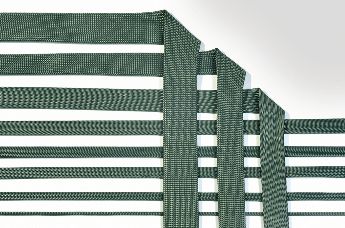 NOMEX® HEGMAN-02 braided sleeving offers exceptional mechanical protection in applications with high temperatures and fire protection requirements.

The outstanding flexibility of the braiding enables straightforward assembly even when working with long sections and around installed connectors. The non-flammable braiding also offers excellent protection against fluids and radiation and is both water- and oil-repellent.
Highly specialised
In order to keep on defying inhospitable conditions, HellermannTyton continuously explores the use of new materials. Our products and manufacturing methods are the only ones of their kind in many areas.
M-BOSS Compact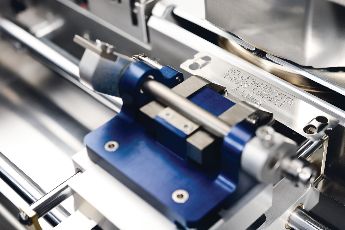 HellermannTyton enables significant gains in time during installation, planning and the entire order process
Inspired by time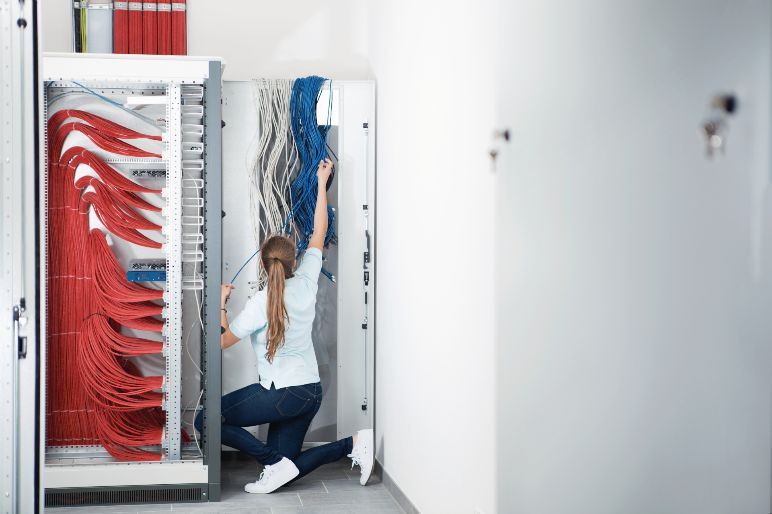 25 per cent faster: the Q-tie cable tie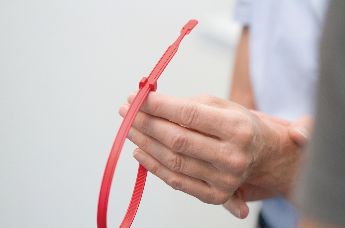 Just insert and tighten! The pioneering design of the Q-tie cuts out two whole steps in comparison with conventional cable ties: the threading of the end through the tie head and the subsequent change of hands to tighten it.

The open head form makes the looping process so straightforward that it can even be done quickly whilst wearing work gloves. It doesn't take long to get a firm grip on the large space at the end of the tie and feel the gap in the tie head. Even blind installations in cramped spaces can be performed within a matter of seconds.
Rapid turnaround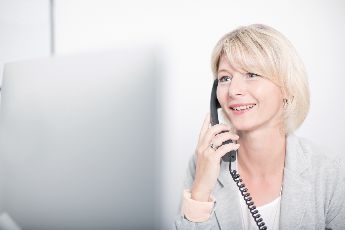 Quick ordering process
Orders and delivery schedules are, of course, produced fully automatically in line with EDI standards.
Direct contact
With HellermannTyton, you don't spend ages waiting to get through to someone at a call centre. You can get in touch with your contact person directly and discuss everything in your language. Our advisers also have the necessary decision-making expertise.
Quick availability
An extensive global distributor network guarantees rapid delivery of small consignments and large orders.
HellermannTyton is an international team with a passion for the best solutions around cables
Inspired by teamwork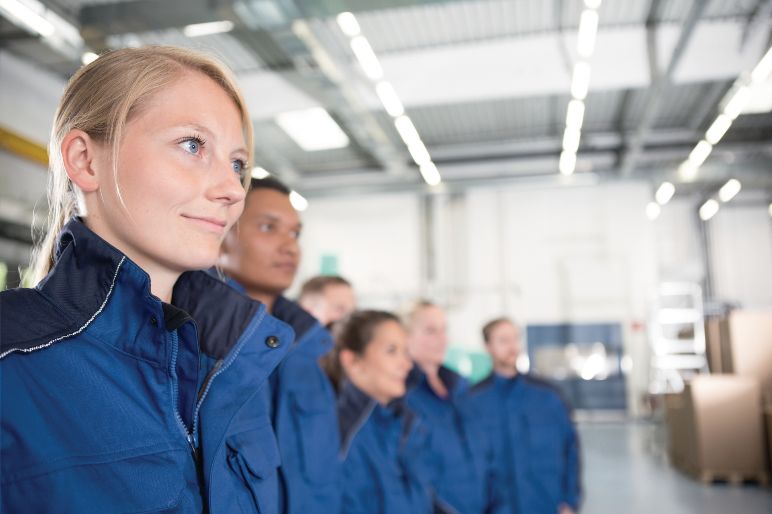 Regardless of which HellermannTyton sites you visit in person, you can be assured of a friendly atmosphere and maximum reliability. As part of a survey, 10 000 customers all over Europe confirmed that we are on the right track, with 98 per cent of them saying they would be happy to recommend us.
We want things to stay that way and even improve wherever possible. We will do this with high-quality products and – first and foremost – motivated staff. People who listen carefully, get things done and seek to satisfy all needs.
HellermannTyton ACADEMY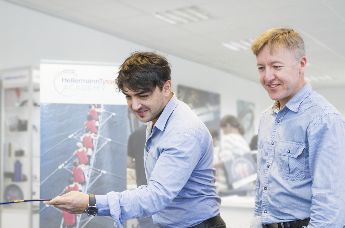 HellermannTyton offers a comprehensive range of training programmes so that new solutions can be quickly incorporated into existing workflows. Thanks to our cross-site approach, even multinational companies can quickly adapt to new products – with the necessary knowledge transfer coming courtesy of the HellermannTyton ACADEMY. Here, employees and customers can inspire each other – and be inspired by others.
HellermannTyton – what we stand for.

The success story of HellermannTyton is based on our expertise and our unique spirit.
This is reflected in what we do, how we do it and why we do it.
We are there, wherever you need us.
We operate at production sites across the world with our product portfolio and knowledge. We are represented in numerous markets with a global network of local companies and distribution partners. From commerce to craftsmanship, from renewable energies to shipbuilding, from automotive to mechanical engineering. Wherever energy flows, we ensure that it flows smoothly.
We make things easy in everything we do.
We do it in our own unique way. Dedicated, friendly, smart and solution-oriented. From online to offline. From retail to industry. From presales to aftersales. From one person to another. Whatever your enquiry happens to be, we will look into it straight away.
It's good to be good, but it's better to be better.
It's quite simply in our nature to keep on optimising. Whether our products or our services. Whether internal or external processes. For our customers, for our colleagues, for our business partners. Whatever we have just achieved together, your future goals are our future goals.
Our expertise and our spirit shape our pioneering activities.
And this is exactly what HellermannTyton stands for.
We work on it every day, because that's our ethos.
We work on it together, because that's our culture.
And we are successful, because that's our motivation.
This is how we define our present and shape our future.
We are HellermannTyton – and what can we do for you today?