HellermannTyton Plymouth
After moving from Pennycross where we were located since 1978, HellermannTyton has opened its futuristic multi-million-pound factory on the International Medical and Technology Park at Derriford in October 2011.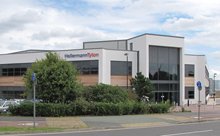 The 48,000 sq ft plant is home to 130 staff manufacturing products for fixing, fastening, identifying and protection product lines and their connecting components.

The new building contains production space, offices, warehousing, shipping docks, a Restaurant, and research and development labs where new products are designed and tested to meet stringent customers needs.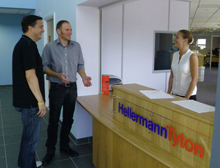 Not only does the new site look impressive, but it is also designed to be very energy efficient. It boasts high-tech innovations, including what is believed to be the South West's biggest roof array of over 700 solar panels. The cutting edge building also reuses rainwater and heat given off from machinery, all of which give the new site an excellent green foot print.

With this innovative new manufacturing plant HellermannTyton shows once more that it is a farsighted and modern company willing to invest
in the UK and support the local economy.
Do you have any questions?

Please use our contact form below to send us your questions directly. We will answer your request as quickly as possible!