Sustainable hero: why PA11 is good for solar
Cable retainers made from the bioplastic PA11 offer excellent performance from a renewable resource.
0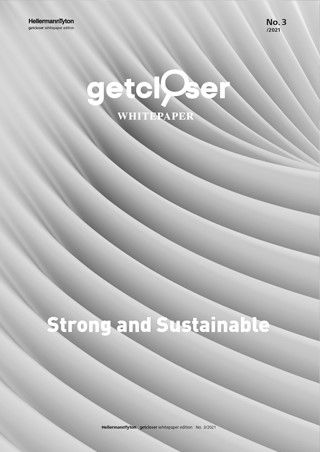 What you get
How you can reduce your carbon footprint with bio-plastic
Advantages of PA11 in terms of performance AND sustainability
PA11 in the context of non-food crop competition
Why you should read the white paper
By their very nature, photovoltaic installations and sustainability go hand in hand. But what about the cable management solutions that keep your cables and wiring in place? We take a very close look at the background of the bioplastic PA11, its properties and how it offers an ideal solution for the harsh operating environments of photovoltaic installations. Whether you are an installer or an operator, you will gain useful insights into this bio-plastic and understand how it fares in terms of not competing with food crops. We also present test results in overview and look at the cost-benefits of PA11 in terms of longevity.
This bioplastic offers the features of sustainability coupled with high-performance. Would you like to find out how it can increase efficiency and reduce risk of failure in your installation? Talk to our Team Sunshine.
"Choosing the right material is an essential part of your wire management strategy to ensure a long-term solar installation. Having read this article you know the main aspects to look at for your decision."
Georg Neureiter
Market Manager Renewable Energies EMEA
We have more white papers on cable management solutions for solar installations.
Why not register for a personal HellermannTyton account and receive full access to all our content?
Contact our experts
Are you interested in finding out more?
Our experts are always ready to offer help and advice, and answer any questions.
CONTACT TEAM SUNSHINE