Markets & Industries: Electrical Installation


HellermannTyton has a wide variety of unique and differentiated products for electrical distribution. From wire and cable management, routing and protection, to network connectivity and identification solutions, we have the innovative, quality products OEM, commercial and industrial customers need. And, we continue to expand our product offering.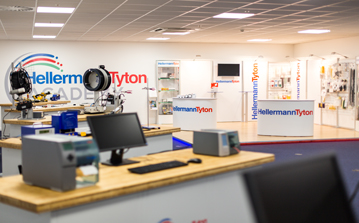 What We Offer Our Distributors
HellermannTyton's commitment and value to electrical distribution is rooted in its culture of innovation, customer satisfaction and proven experience in providing distributors with the tools and resources needed to succeed.
"Customers First" Culture - At HellermannTyton, building long-term relationships with our electrical distributors and their customers is of the highest priority. We are committed to providing individualized customer service through responsive communication, exceptional solutions and timely delivery of products.
Resource Efficiency - We have created a comprehensive program of products and solutions capable of supporting day-to-day business as well as special order requirements. HellermannTyton is available to quickly work through the options and to reduce suppliers through full line coverage in a variety of product categories.
Vertical Market Support - We make every effort to assist our electrical distribution partners in their expansion into traditional and emerging markets, as we expand our offerings for solar energy, wind energy, aerospace, rail, OEM, wire processing, construction and industrial automation.
Territory Management - HellermannTyton's dedicated sales team is experienced in recognizing potential opportunities and can assist in identifying the right solutions for the end user. Our sales and product specialists have developed key relationships within the markets we serve, resulting in successful pull-through sales for our electrical distribution channel.
Merchandising Support – Whether there is a need to complement an existing in-house display, or maximize counter or floor space, we have merchandising tools to help you effectively organize, display and market HellermannTyton products.
Marketing Communications - HellermannTyton provides strategic marketing support for distributors through professional product catalogues, website content, webinars, tradeshow involvement, line cards, market-specific brochures and product promotions.
Individualized Training – To enhance market intelligence and product knowledge, HellermannTyton representatives can conduct one-on-one and small group individualized training sessions on all of our products, as well as presentations on key markets and industries.
ACADEMY - The networking of people and knowledge is the key to success - and this applies to the future as well. The HellermannTyton ACADEMY is your interface for sharing, utilising and multiplying knowledge and makes an exchange of experience possible.

Use the ACADEMY as an opportunity to gain further qualifications and new contacts to develop and increase your business successfully.

Special developed training sessions – tailor-made to your specific needs – offer you the possibility to find out about our products and new developments as well as the application thereof in different markets and industries.

As our customer, you are also a part of the ACADEMY. Only through you the ACADEMY will grow, while also making a valuable contribution towards the successful improvement of your business. You are more than welcome to be a part of this team.


For more information please e mail us on: academy@hellermanntyton.co.uk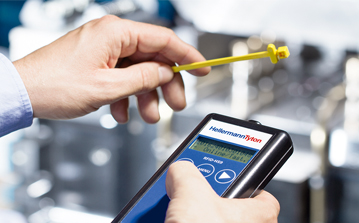 What We Offer the End User
Innovative Solutions – HellermannTyton's expert knowledge of raw materials and superior design and manufacturing capabilities result in highly innovative solutions. Our products are designed for enhanced performance, safety and reliable implementation at the lowest cost.
Product Depth - The breadth and depth of HellermannTyton's product lines cover a wide range of differentiated products. From wire and cable management, routing, protection and insulation, to network connectivity and identification solutions, we have all the major categories covered with our comprehensive product offering.
Product Development - HellermannTyton is on the spot whenever new solutions are required. Thanks to our extensive development expertise, we are always able to develop perfectly tailored products, anywhere in the world. A one-stop shop – from planning to production.
Support - Thanks to our 4 500 employees around the world, we are able to provide you with on-site support and development expertise. Our developers will be at your disposal for the entire term of larger-scale projects. We can't wait to support you.
E-business solutions for wholesalers and distributors
Let HellermannTyton manage your detailed online product pages directly. You can access our product data using an intuitive link scheme, with each link permanently accessible.