ATEX Enclosures for Hazardous Areas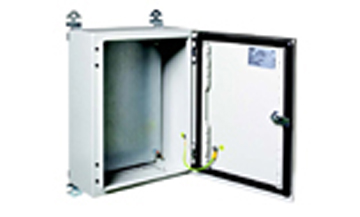 ATEX is a term commonly used in potentially explosive atmospheres. An explosive atmosphere is defined as a mixture of flammable substances in the form of gas, vapour or dust which, if exposed to a source of ignition, can catch fire in the form of an explosion.
Since 2003 the European directive makes compulsory to use ATEX certified enclosures and equipment in potentially explosive areas.
This is in line with the dangerous substances and explosive atmospheres regulations (DSEAR) 2002.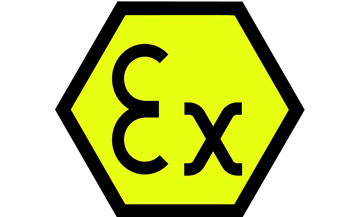 ATEX Mild Steel Wall Mounted Enclosures
Group 1 ATEX mild steel enclosures. Both internally and externally protected with texturized polyester epoxy resin RAL7035 grey paint.
Features and Benefits:
Designed for use in potentially hazardess atmospheres
Comes complete with mounting plate and set of 4 wall brackets
Continuously injected silicone gasket for installations where a high sealing degree is required
Totally reversible cabinet
Range of temperature under normal conditions: -25oC to +60oC
Certified for use in gas Zones 1 and 2, and Zones 21 and 22 for dust
IK10