The Cable Koala - Magnetic Cable Tie
With the advancement in technology comes further use of electrical devices and greater hazard risks caused by the cables that power these devices. Designed for fastening to metal surfaces, our magnetic hospital cable ties, the Cable Koala provides a soft and flexible solution for cable management within a medical environment.
Constructed of TPE (Thermoplastic Elastomer) material the smooth surface of the Cable Koala aids the prevention of bacteria build-up that the recesses on regular cable ties can potentially trap.
The magnetic fastening element at the ends of the strap enables the Cable Koala to be attached to metal surfaces or to themselves, making it ideal for use within a hospital environment where cables and tubes need to be regularly moved and hygiene levels maintained.
The magnetic cable tie Cable Koala is 330mm long and 15mm wide, but because of the special magnet which is totally encased at each end of the magnetic cable tie allows more than one to be attached to each other, making it very versatile indeed!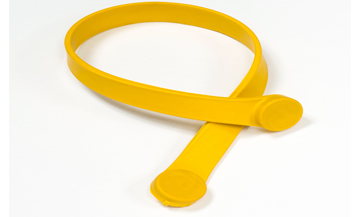 Features & Benefits
Soft, flexible and elastic
Integrated magnets within each end of the cable tie strap
Multi-purpose application - used on metal surfaces, wrapped around
frameworks or attached to itself
Reusable - easy fastening and releasable cable tie
Smooth surfaces of the Cable Koala cable tie with no recesses where bacteria
can be trapped - facilitating infection control
Customisable - magnetic cable tie can be printed on for identification
purposes i.e. hospital name.
Easily identifiable due to bright colour
Chemical and weathering resistant as the magnets are completely encased in
the head of the cable tie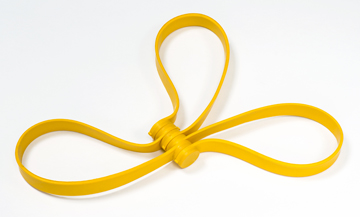 Infection Control in hospitals:
Infection control within a medical environment is paramount and the Cable Koala is the perfect companion when it comes to managing cabling in a hospital, especially around a patient's bed.
When a patient is discharged, a routing discharge clean of the area is undertaken. This requires equipment and cabling to be removed in order to clean the area. The quick release magnets saves users time and alongside the chemical resistant, smooth finish, enables re-usability and adherence to correct cleaning procedures, providing a cost effective solution for hospitals.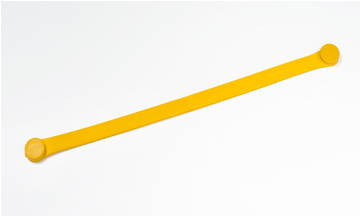 Product Code: CK330
Width: 15mm
Length: 330mm
Material: TPE
Colour: Yellow
Pack Cont: 5
Article no: 115-00140