The Diamond Lock (DLK-Series) - Adjustable Cable Tie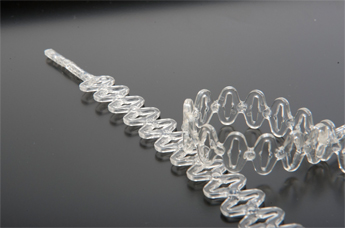 Our adjustable cable tie, the Diamond Auto Lock Cable Tie delivers the perfect balance between flexibility, protection and security. Made from a unique durable, stretch memory material, the auto lock design provides a strong grip, while the soft grip strap protects cables from chafing and damage.
Once applied the Diamond Auto Lock Cable Tie can be released and re-adjusted to the demands of the user, making it a versatile fastening solution in both general and temporary settings.
Not only does it provide strong tear resistance, it is also resistant to abrasion, hydrolysis failure and oxidation. The cable tie also remains chemically stable when exposed to many solvents and offers good UV resistance, making it suitable for use in a range of diverse markets and industries such as horticulture, chemical processing, rail and automotive.
A soft, flexible and versatile fastening solution suitable for a wide range of applications.The DLK-Series of releasable cable ties offer an excellent general purpose fastening.
Flexible and versatile - unique stretch memory material enables single or double loop application and can attach multiple Diamond Auto Lock ties to create a bundle

Robust - superior strength and tear resistance

Diamond Auto Lock - non-slip diamond auto lock design provides a secure grip, no matter what the application

UV Resistance - suitable for indoor and outdoor use

Reusable - can be quickly and easily released in order to readjust fitting
From concept to reality:

The initial concept for the Diamond Lock Releasable Cable Tie came from close working relationships with clients within the horticulture sector, where the requirement was to develop a fastening solution for holding together bare root tree saplings once lifted from the ground, in cold storage and during transportation.
This product was further developed with a range of other applications and industries in mind, but with focus on securing multiple cables for heavy machinery and equipment, and for harnessing goods during movement.
Securing cables and wiring harnesses during transportation or movement

Protective fastening solution for data cables or for securely holding soft bundles

Ideal for general purpose or temporary applications that require a releasable fastening, or where the addition or removal of cables is required.
Type: DLK250
Width: 16.2mm
Length: 260mm
Material: TPE
Colour: Natural
Pack Cont: 20
Article No: 148-00135