Cable Repair Kit LVRK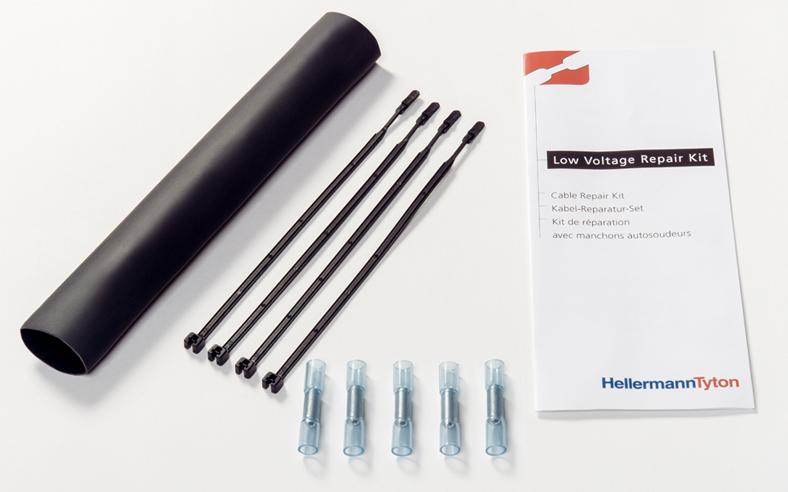 The kit contains:
1 x shrink tube with adhesive length 200mm (4:1 shrink ratio)
5 x butt connectors with heat shrink insulation materials and adhesives
4 x heat stabilised Q-tie cable ties, innovative and time-saving thanks to it's open head
The cable repair kit LVRK allows a quick and safe repair of damaged cables in electrical installations.
Used to repair damaged cable sheath or wire it is safe, durable and offers a labor-saving repair system.
Normally, therefore no set of recessed conduit boxes or the insertion of wires is necessary.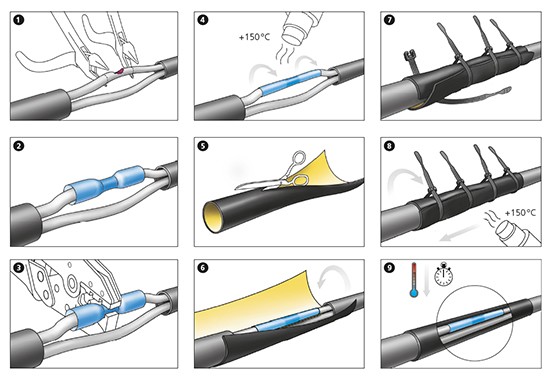 The LVRK Cable Repair kit comes in a handy kit. All the individual components are packed in a practical and handy retail kit with header card.
For more information please download our Additions catalogue, page 21.