Hole Saws, Kits & Accessories

Manufactured with renowned Starrett-level quality and available to purchase from HellermannTyton, the new product line offers a range of products for SDS Plus, SDS Plus Chisel, Flat Wood bits and High-Speed Steel drills. Designed to meet the requirements of professional users and manufactured in line with industry standards, the range can be used across the trades from electrical to construction sectors and more.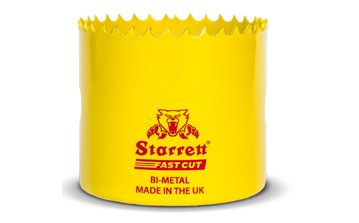 The new Fast Cut Hole Saws combines a new tooth material, with enhanced heat and wear resistance, and a new tooth design, providing a smoother, faster cut on a wide range of materials, when compared against the previous Constant Pitch holesaw.

The Fast Cut Hole Saws are specifically suited to cutting stainless steel and mild sheet, the Fast Cut hole saw will also cut through tubes with a wall thickness of up to 3mm.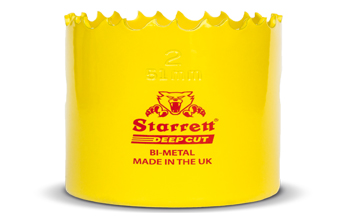 The new Deep Cut Hole Saw combines the tried and tested tooth form from previous Dual Pitch product, with a new tooth material for enhanced heat and wear resistance.

The Deep Cut Hole Saw also features an increased cutting depth of 51mm (2"), and is ideal for cutting metal of more than 3mm thickness, tubes with a wall thickness of greater than 3mm and wood up to 51mm (2") thick.

The Cordless Smoothcut Hole Saw is a complete hole saw assembly including arbor and pilot drill, specifically for cordless power tools.

Heat resistant high speed steel edge, with alloy backing and constant pitch of 8 TPI for stainless steel and mild sheet steel, plasterboard, wood and thin non-metallics.

Recommended cutting depth is 2mm.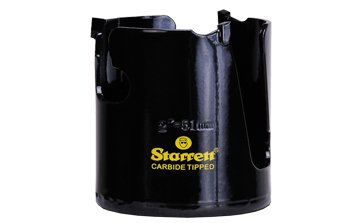 Tungsten Carbide Tipped Multi-purpose Hole Saws with a unique tooth set for an ultra-aggressive, high performance cutting on mon-metallics.

Perfect tool for users from construction and installation engineers to the DIY enthusiast.

Offering very fast cutting times, and outstanding life. The MPH Hole Saws will cut through wood, MDF, plastics and ceramic wall tiles.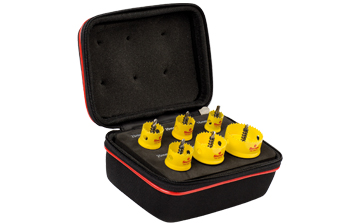 We can offer a comprehensive range of Hole Saw Kits and accessories to support our Hole Saw range. Suitable for tradesmen, installation engineers, industry in general and the DIY enthusiast.

Our Hole Saw Kits feature a range of hole saws with sizes selected specifically to suit the relevant application.

Packed in a sturdy carrying case, the Hole Saw Kits will be an invaluable addition to any toolbox!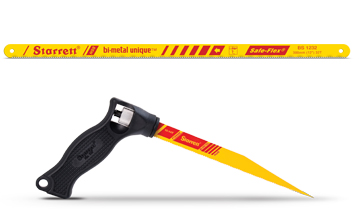 A range of Hacksaw Frames and Blades are available from light duty non-adjustable hacksaw frames featuring a closed grip frame accepting 300mm blades.

Our bi-metal Compass Saw is an ideal tool for cutting plasterboard, featuring a heavy duty variable pitch, bi-metal blade to cut most materials and provide and extra-long cutting life.

A full range of Jigsaw Blades are also available.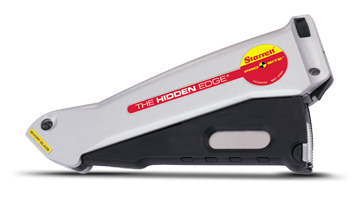 We supply a large range of Utility Knives but the ultimate in safety knives has to be the Hidden Edge Knife. This knife keeps the blade safely tucked away when not in use, yet is instantly available by simply releasing the safety lock and squeezing the lever to the knife body.

With quick release blade change and storage for spare blades in the lever, blade changes are fast and tool free.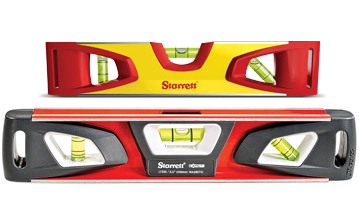 The range of Torpedo Spirit Levels are manufactured from extruded aluminium frames with high visability yellow and red ABS plastic construction for impact resistance.

The range of Box Beam Levels are also produced from aluminium and the special box shape cross section is for improved strength and rigidity.

Vertical, horizontal and 45o vials as features.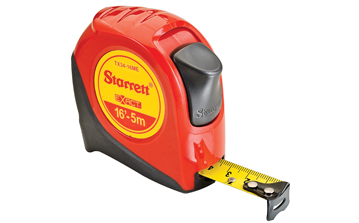 These Tape Measures are produced of high impact resistance ABS plastic for extended case life. They offer over-moulded cases for improved grip. Their ergonomic design fits comfortably in the hand and incorporate industry standard standout and improved blade protection.

The nylon coated blade provides twice the abrasion resistance of other Tape Measures, all tape measures include a steel belt clip.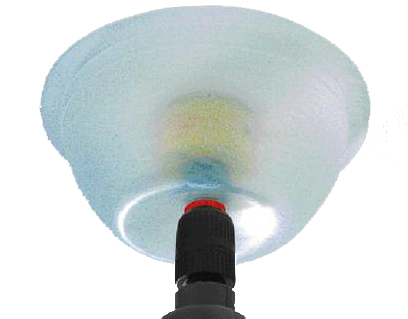 With this easy to use Debris Collector there is no clean up - no need for time consuming masking of areas prior to drilling or clean up after drilling.

Simply insert the arbor shank through the eyelet at the nylon base, before attaching to the drill, press the rim of the cowl against the surface of the material being sawn and begin sawing.

Works with bi-metal and multi-purpose hole saws.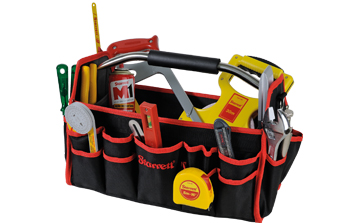 Offering three sizes of Tool Bag; compact, medium and large all ideal for carrying tools. The BGS is a compact Tool Bag for smaller jobs.

The Medium Tool Bag - BGM - is hard wearing with an ABS plastic reinforced base, ready for heavy duty use.

The Large Tool Bag - BGL - offers a larger storage capacity with easy access to tools, and rubber carry handle. Removable shoulder strap and various internal and external compartment.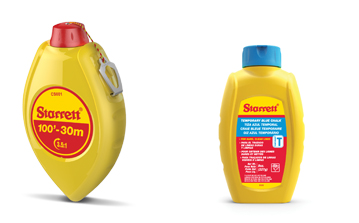 Each Chalk Line includes 30m of line with a press to release feature, and stainless steel hook Features a high impact resistant ABS plastic cases that holds 4oz of chalk.

Refills are available and are formulated and coloured to mark distinctively and lay down hard clean lines.

The new bottle design provides easier handling and no-spill cap. Easy to see colours. Colours available are: Blue, orange, red and white.