Rite-On Self-laminating Labels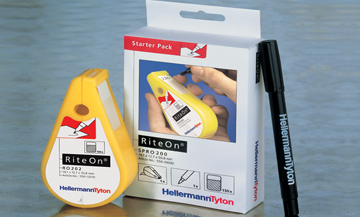 A specially developed material for use in labels required to wrap around cables and wires. The structure of the label ensures that once the label is applied to the wire it remains in place without lifting. Resistant to water, alcohol, most oils, greases, fuel, aliphatic solvents, weak acids, salts and alkalis.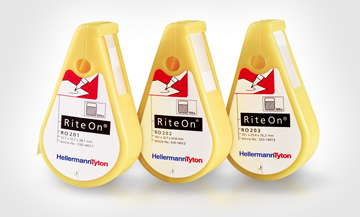 The RiteOn SPRO200-1401-WH Starter Pack contains all you need to start work identifying your wires!
1 x RiteOn dispenser
1 x R202 reel of 150 self-laminating labels for cable diameters ranging from 6mm to 12mm
1 x T825-BK black indelible ink marker pen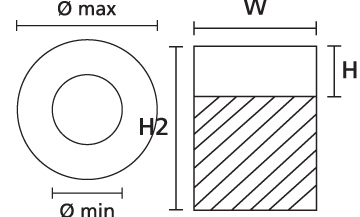 Wide range of wire diameters covered as standard
Ideal for low volume maintenance and repair work
Write text with specially formulated fast drying ink pen
Easy to write on and dispense lables
Palm sized hand held self-laminating label dispenser
Refill packs are also available. For more information please complete our contact form.