Solar plants: achieve stable profits more quickly.
With cable management solutions from HellermannTyton
Solar Energy Brochure
To open our Solar Energy
Brochure please click here: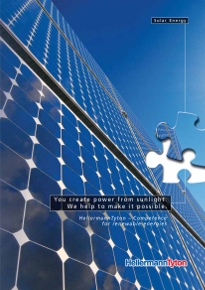 Product finder for solar plants
You will find a large selection of cable management solutions for the photovoltaic sector here.

Catalogues in pdf format
Please click on the image to easily and quickly download your personal edition of the newest catalogue in pdf format: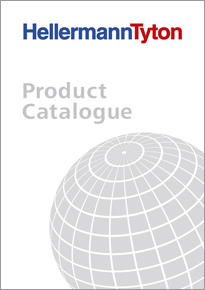 Q-Series brochure
All information on the Q-Series cable tie system is available in the pdf file for download: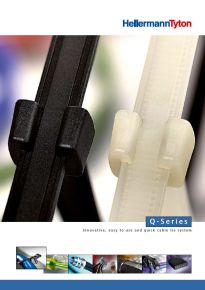 Future of Solar Plants
Solar energy has excellent credentials. Just to give you an idea of the scale: about 12,000 times the world's primary energy needs enter the earth's atmosphere in the form of solar energy every single year. Around 50 per cent of this energy reaches the earth's surface and has the potential to be converted into electricity using current technology. And the technologies of the future will certainly be even more efficient.

Addresses
HellermannTyton Ltd
Sharston Green Business Park
1 Robeson Way
Altrincham Road, Wythenshawe
Manchester, M22 4TY
United Kingdom

Tel: + 44 (0) 161 945 4181
Fax: + 44 (0) 161 947 2220
Sales +44 (0) 161 947 2200


HellermannTyton Ltd
Cley Road
Kingswood Lakeside,
Cannock, Staffs.
WS11 8AA
United Kingdom

Tel: +44 (0) 808 1642204
Fax: + 44 (0) 1543 728284


HellermannTyton Ltd
William Prance Road
International Medical &
Technology Park
Plymouth
PL6 5WR
United Kingdom

Tel: + 44 (0) 1752 701 261
Fax: + 44 (0) 1752 790 058
HellermannTyton Data Ltd
Waterside House
Edgar Mobbs Way
Northampton
NN5 5JE

Tel: + 44 (0) 1604 707 420

HellermannTyton Ltd.
Unit 1 & 2
Graham Industrial Park
Dargan Crescent
Belfast
BT3 9LP
United Kingdom

Tel: + 44 (0) 2890 775 005
Fax: + 44 (0) 2890 781 456


HellermannTyton Ltd.
Unit A5
Cherry Orchard Business Park
Ballyfermot
Dublin 10
Ireland

Tel: + 353 (0) 1 626 8267
Fax: + 353 (0) 1 626 8022


HellermannTyton Data Ltd
Waterside House,
Edgar Mobbs Way,
Northampton,
NN5 5JE

Tel: + 44 (0) 1604 707420
Fax: + 44 (0) 1604 7054542


HellermannTyton Limited
Registered Office:
Griffin House, 135 High Street
Crawley, West Sussex RH10 1DQ
United Kingdom
Registered in England and Wales No. 05652018